Denmark, Western Australia
Handcrafted delights that instantly brighten up your day. Whether its a mug to drink your morning coffee from or a hand carved porcelain vase for pride of place in your home.
Mary Wallace and Daniel Webb live and work at their property near Denmark.   Mary, a potter of 40 years is the maker of the pots.   She makes wheel thrown tableware and fine carved porcelain.   Daniel keeps everything in the studio working.  He is a brilliant fixer. He looks after the equipment, makes tools and attends to all the other jobs that need doing.
Opening Times
Our Normal Hours are, Friday to Monday 10:00 to 5:00
Other Times by Appointment
This is Mary's love, she has spent most of her years as a potter mastering the skills required to work in this wonderful material.  Her main focus is carving and she is currently developing work inspired by Western Australian flora.
She also has a passion for celadon glaze – a soft jade green, which is perfect when used on carved porcelain.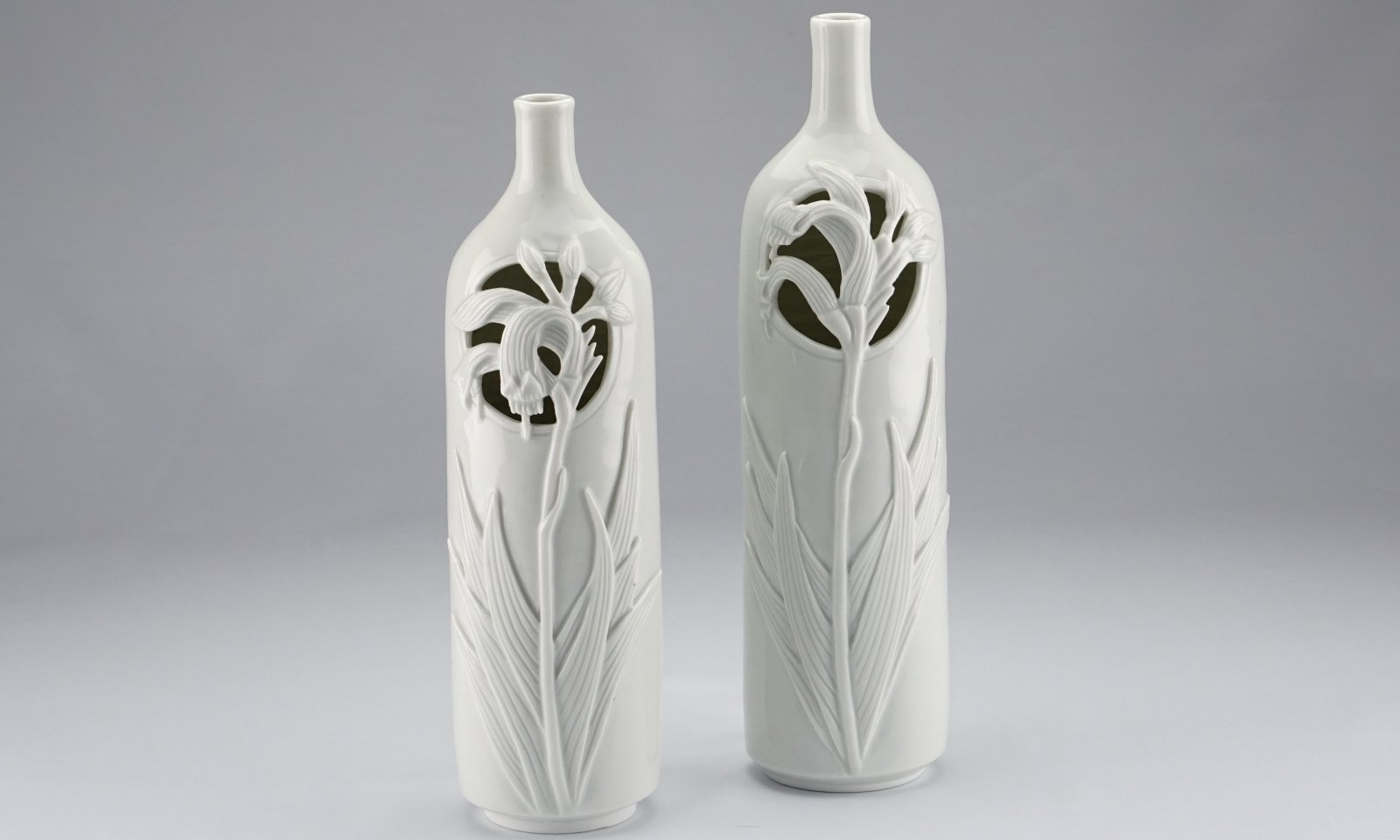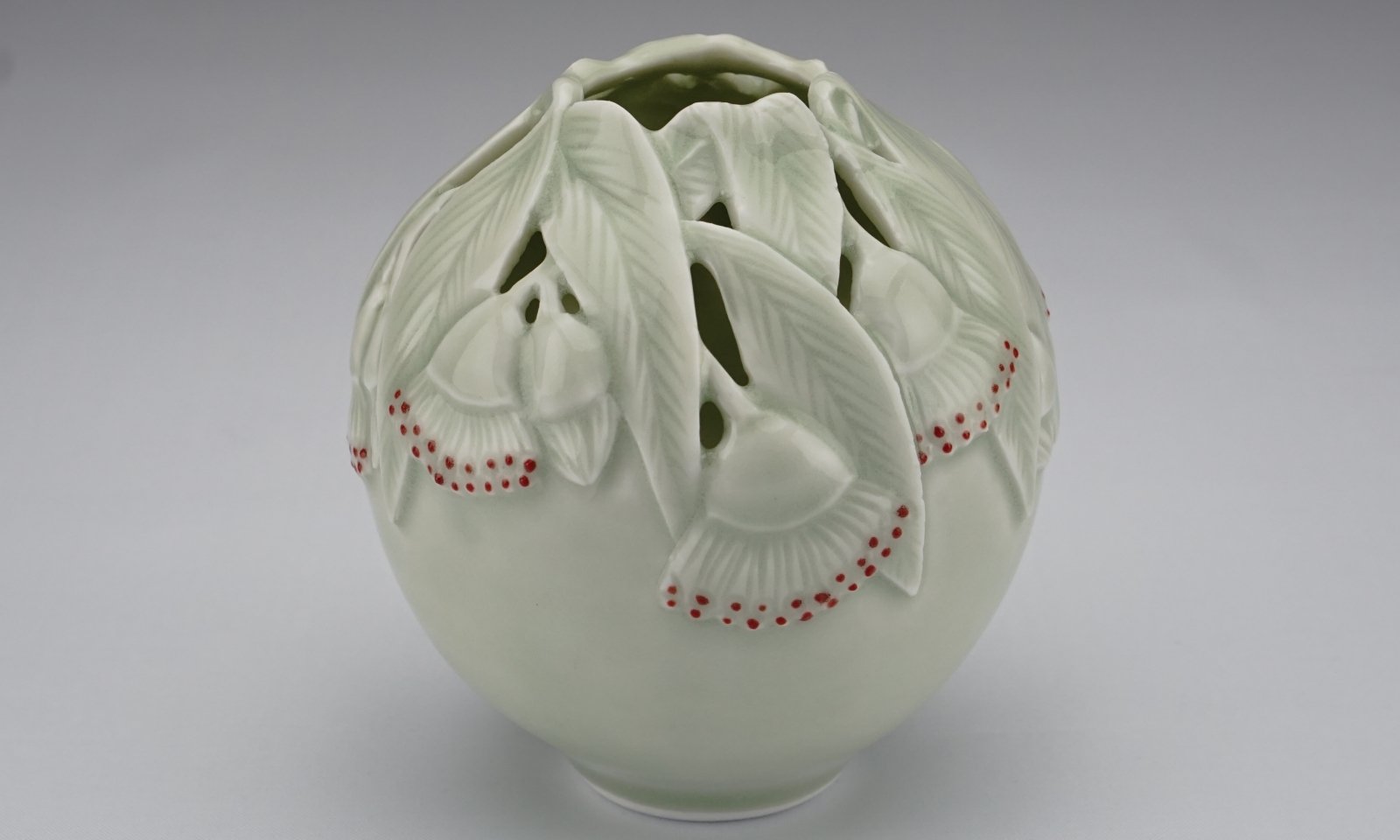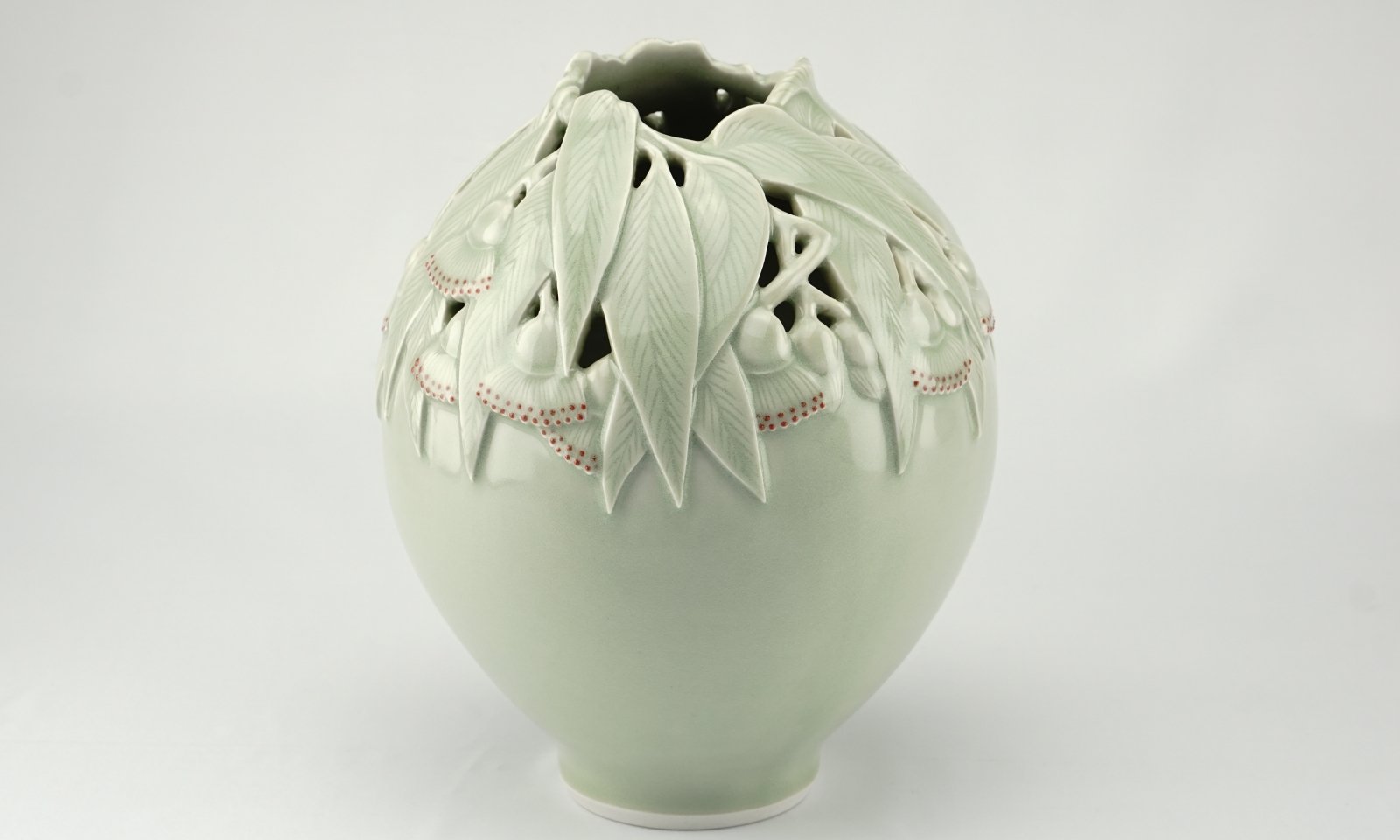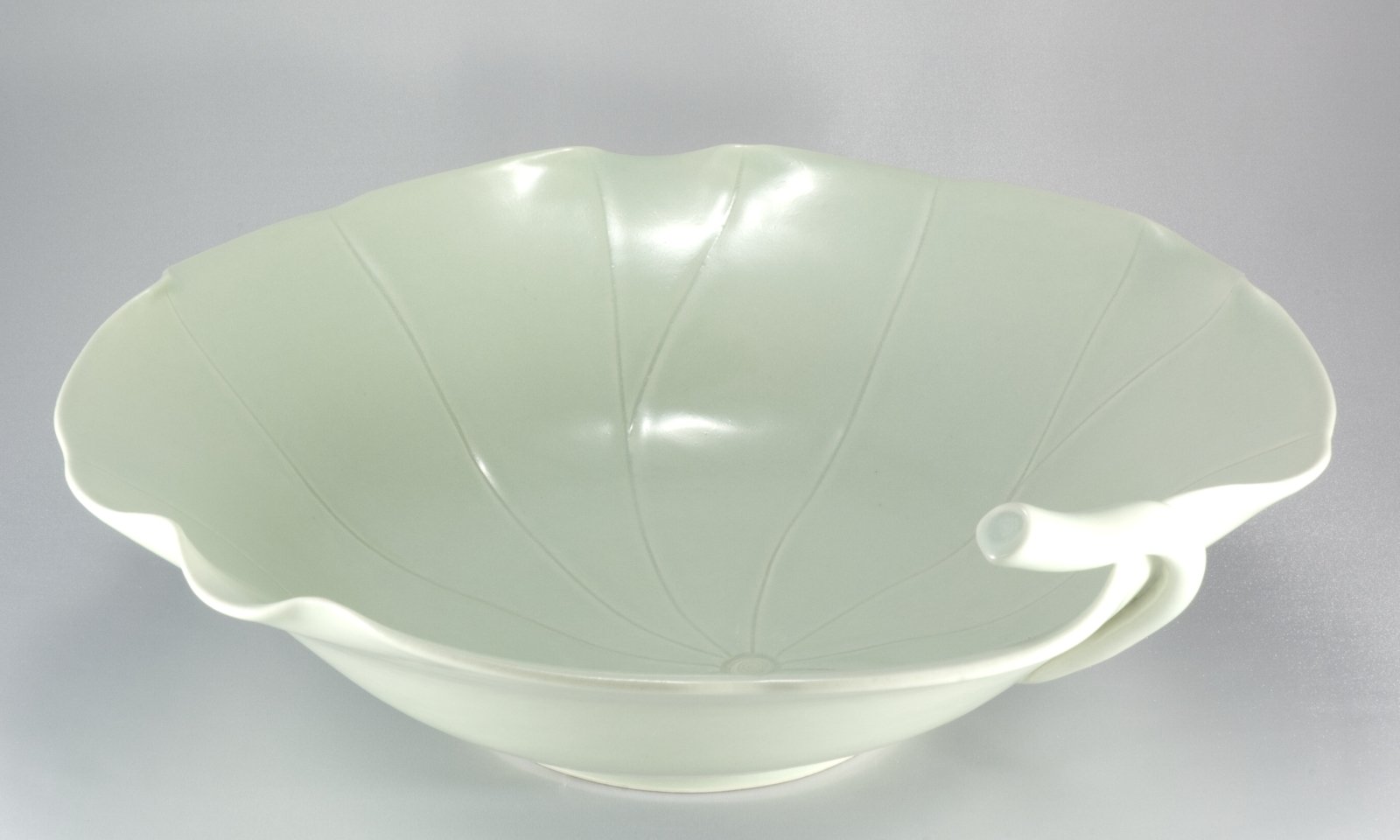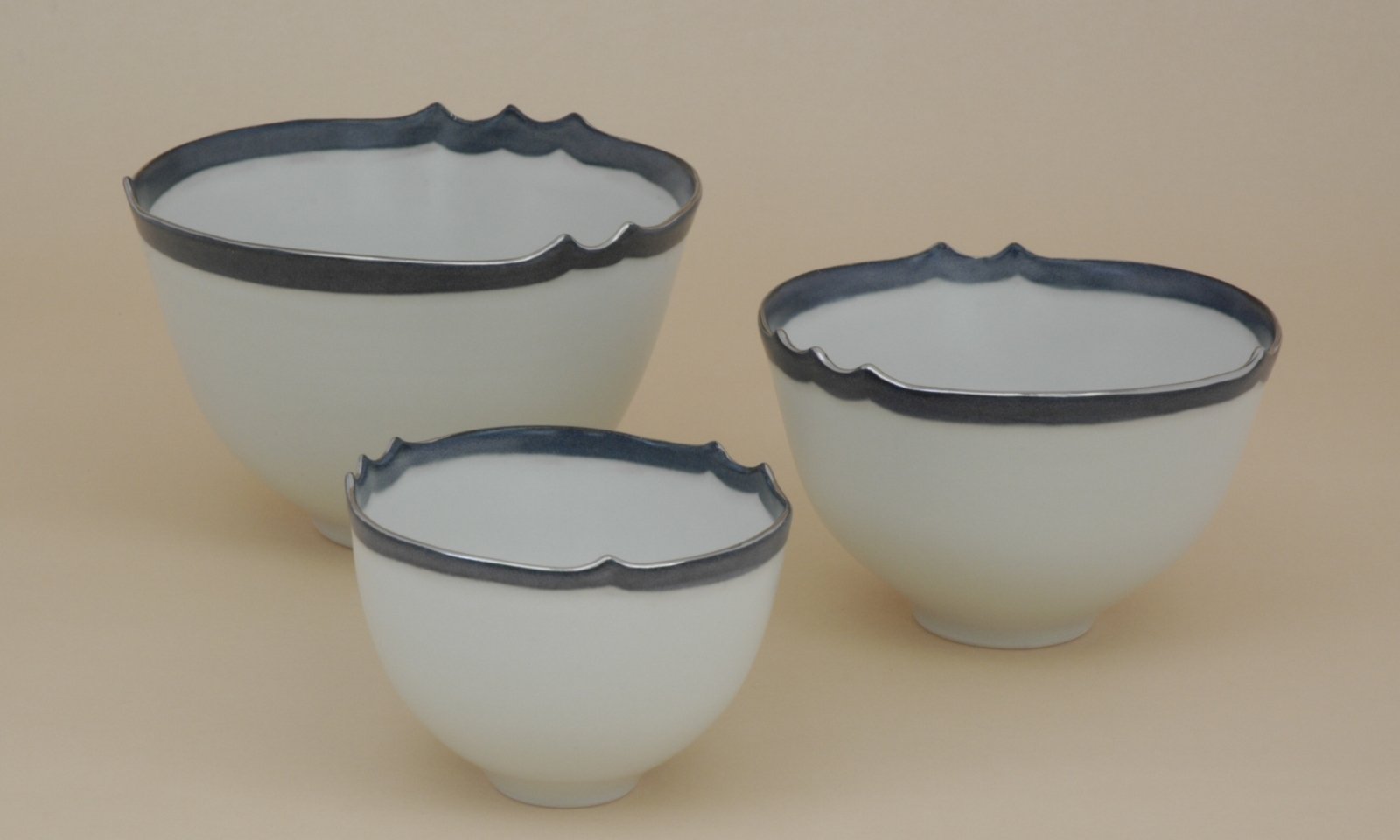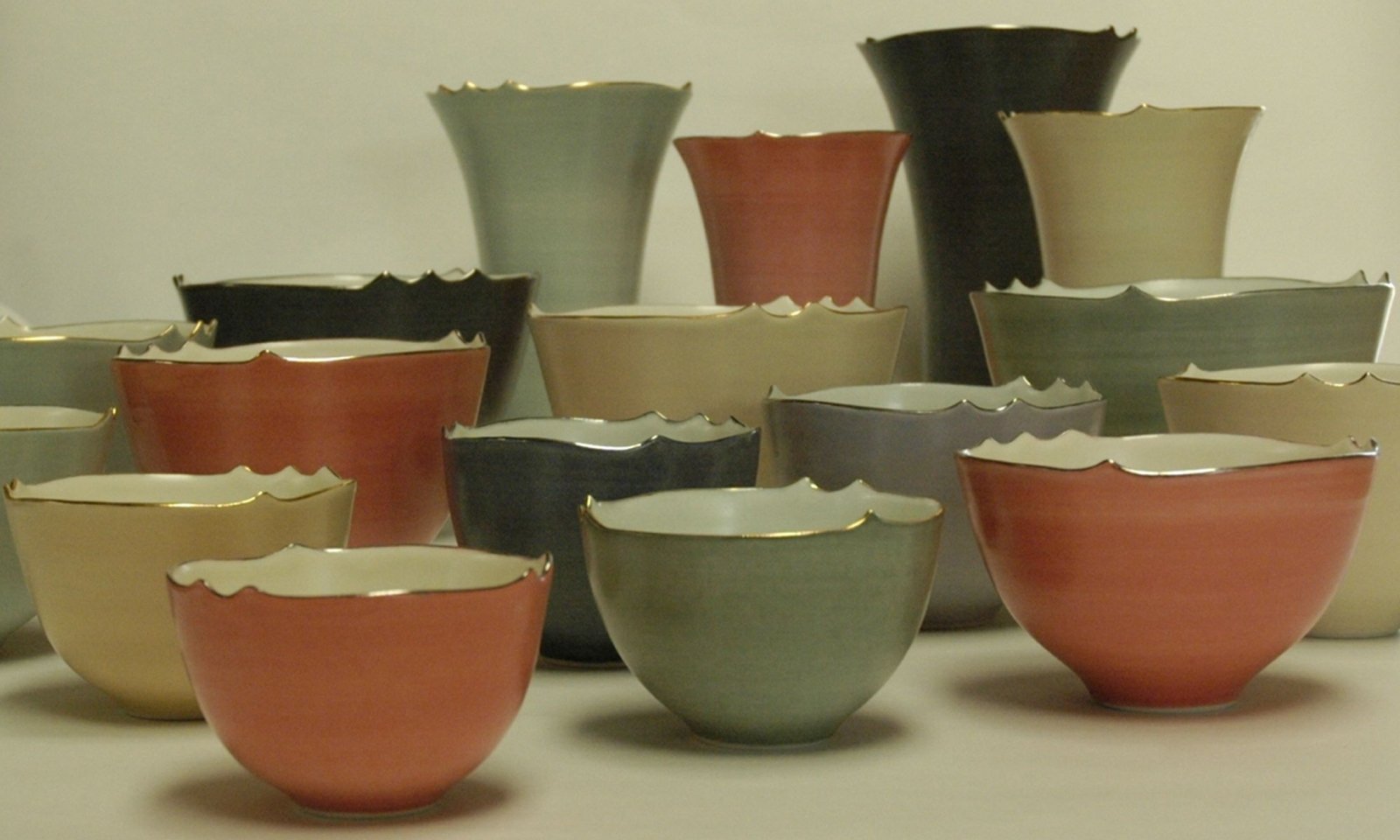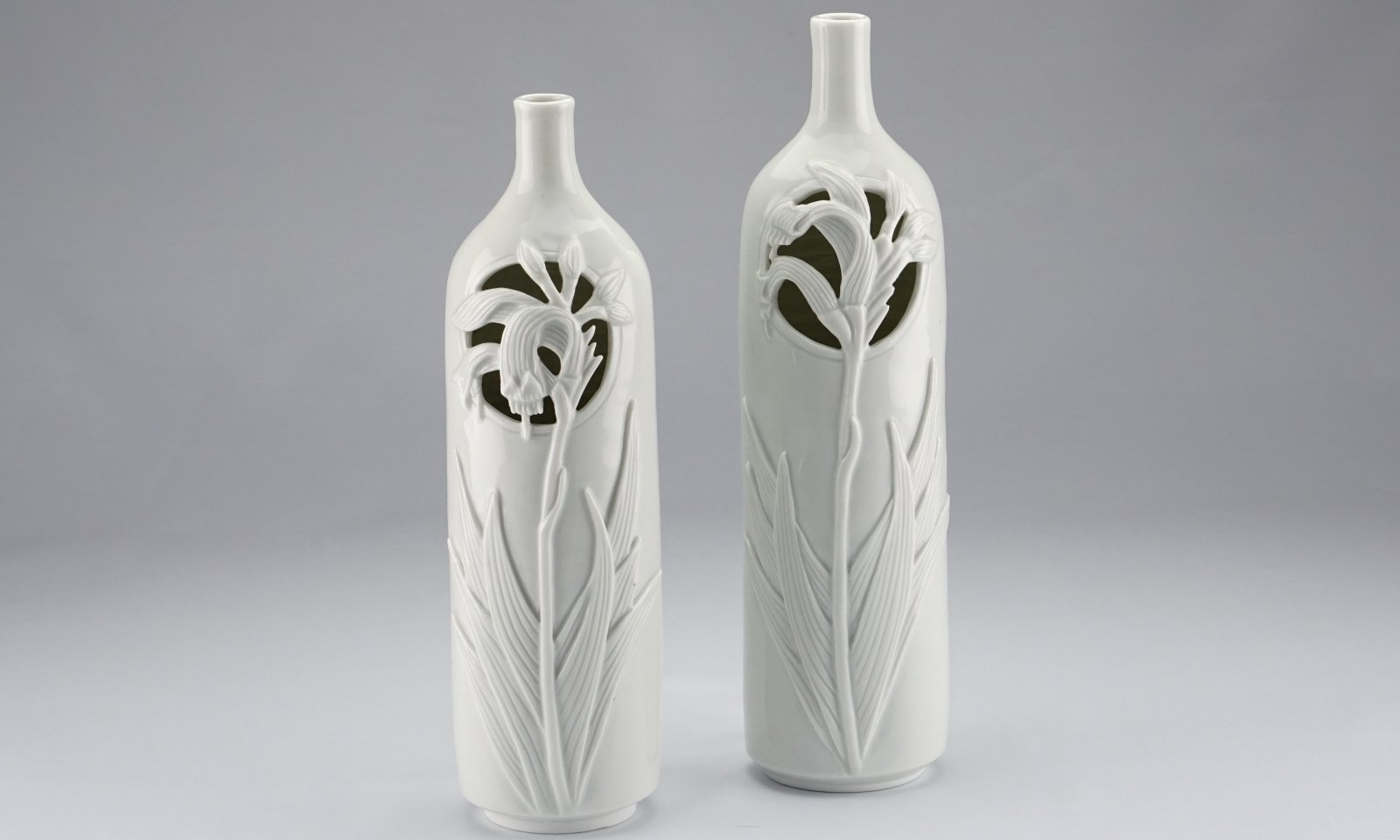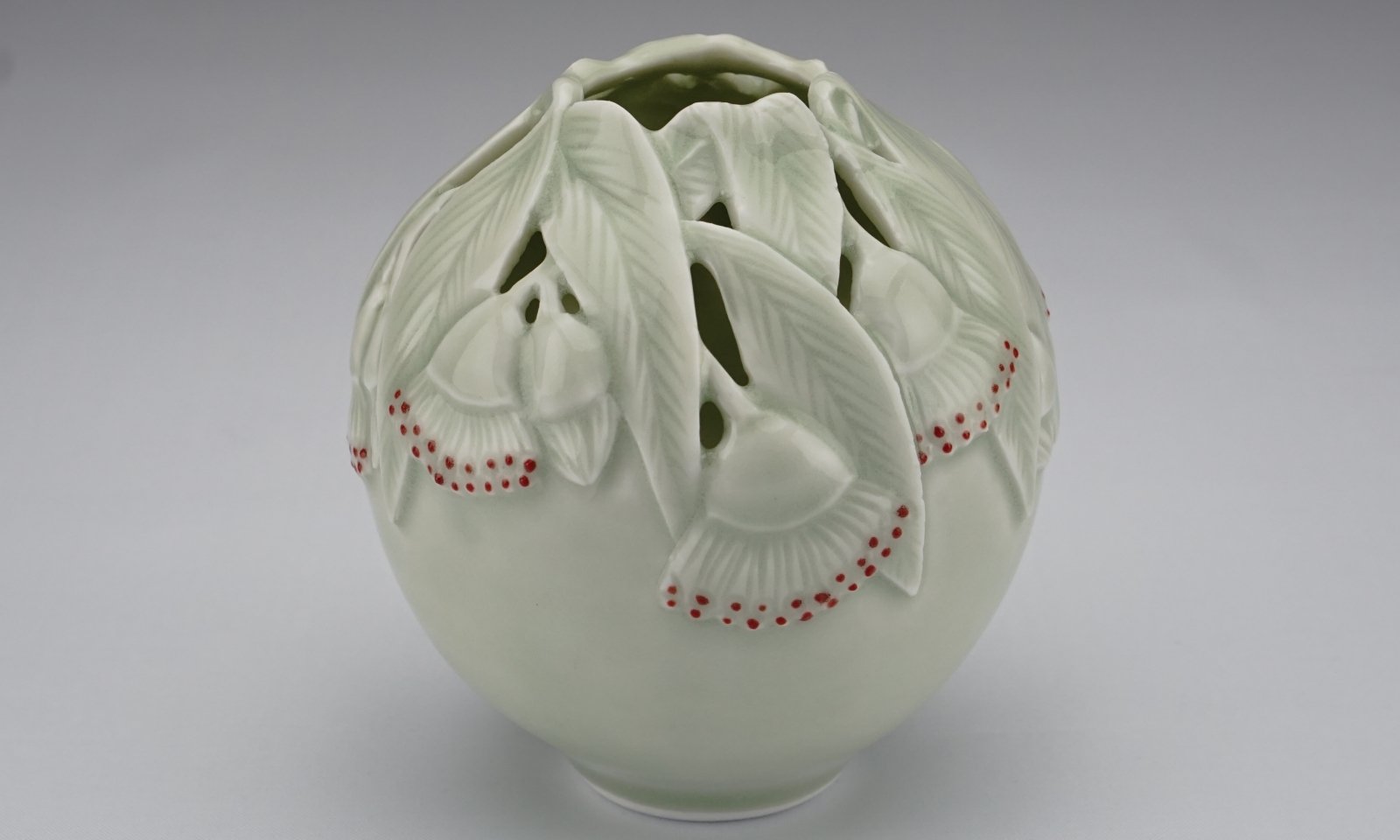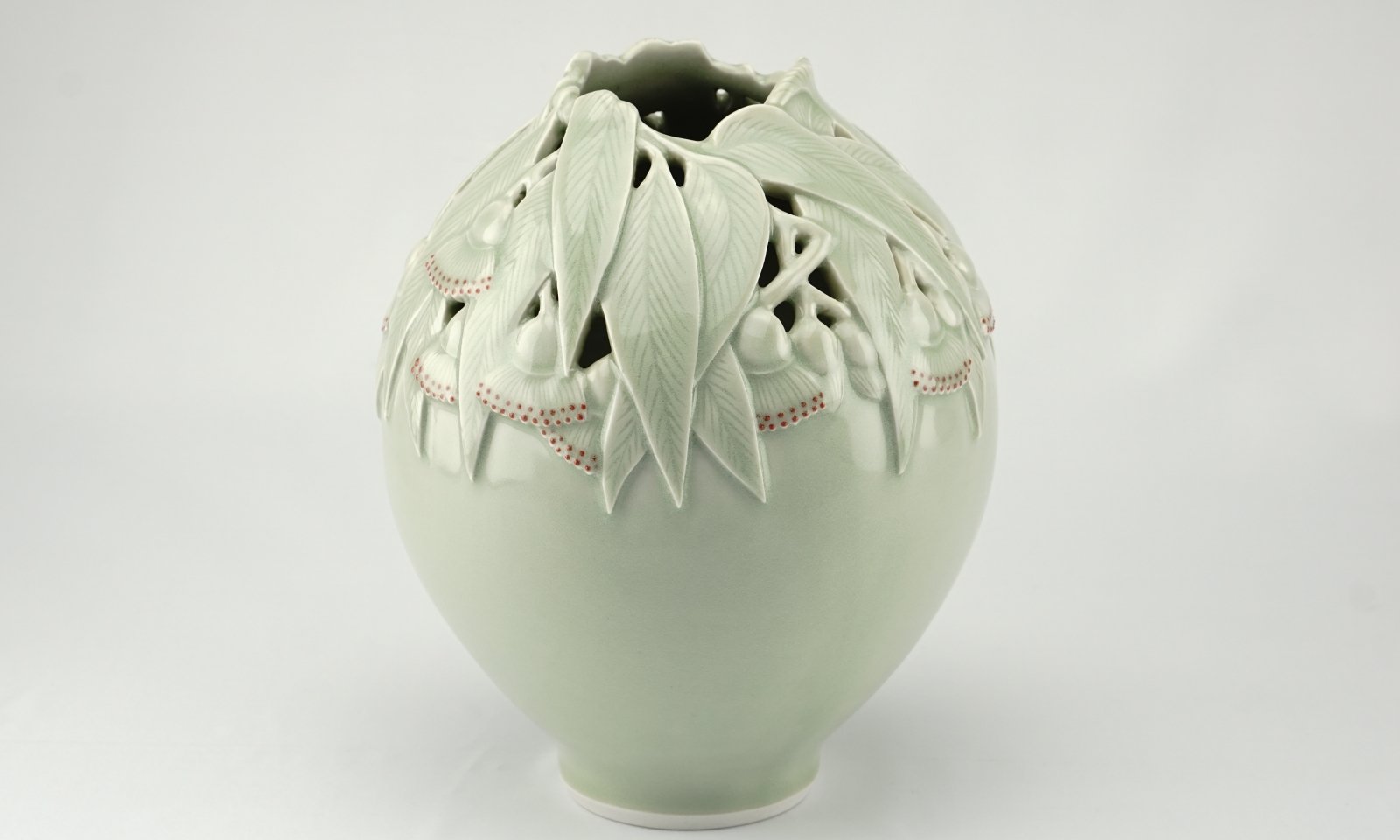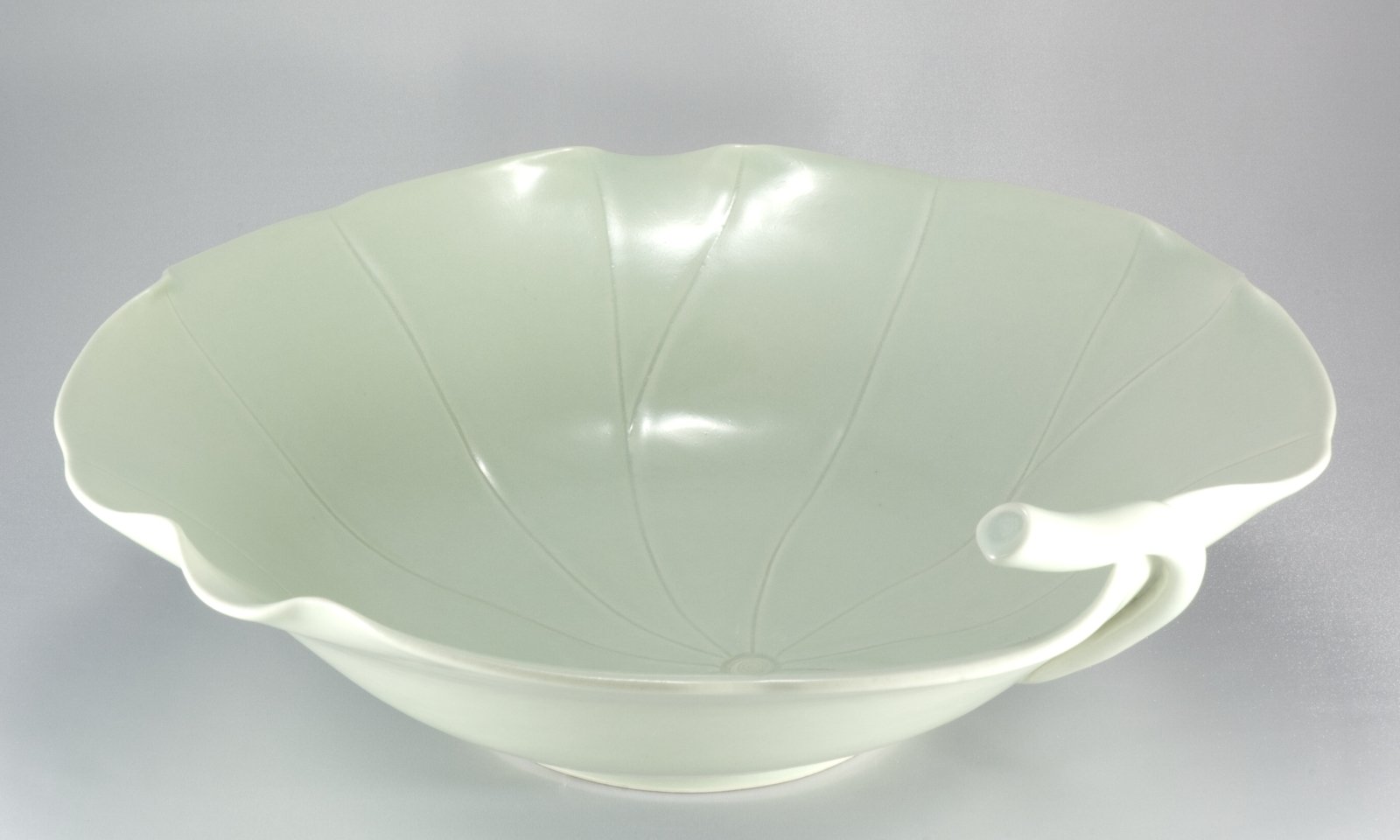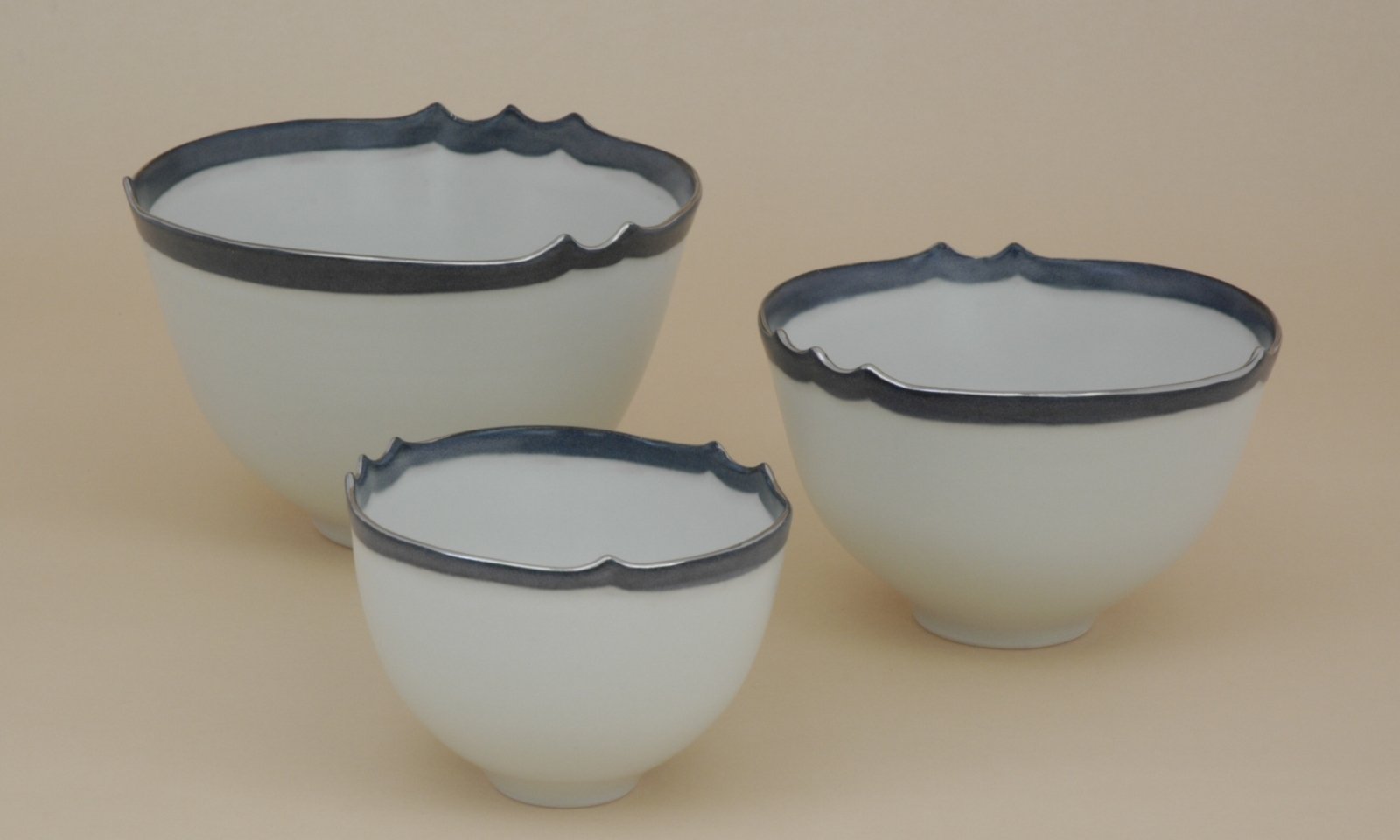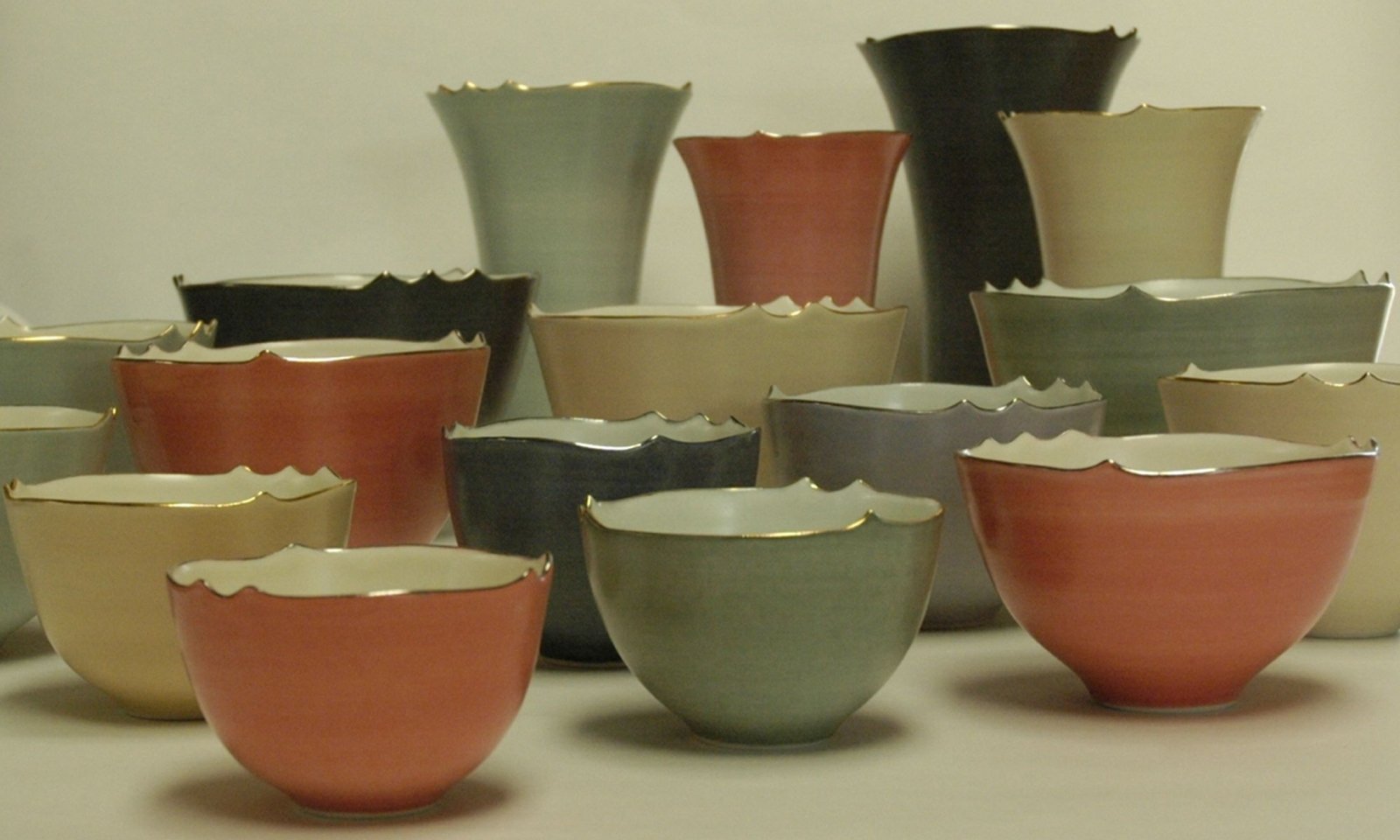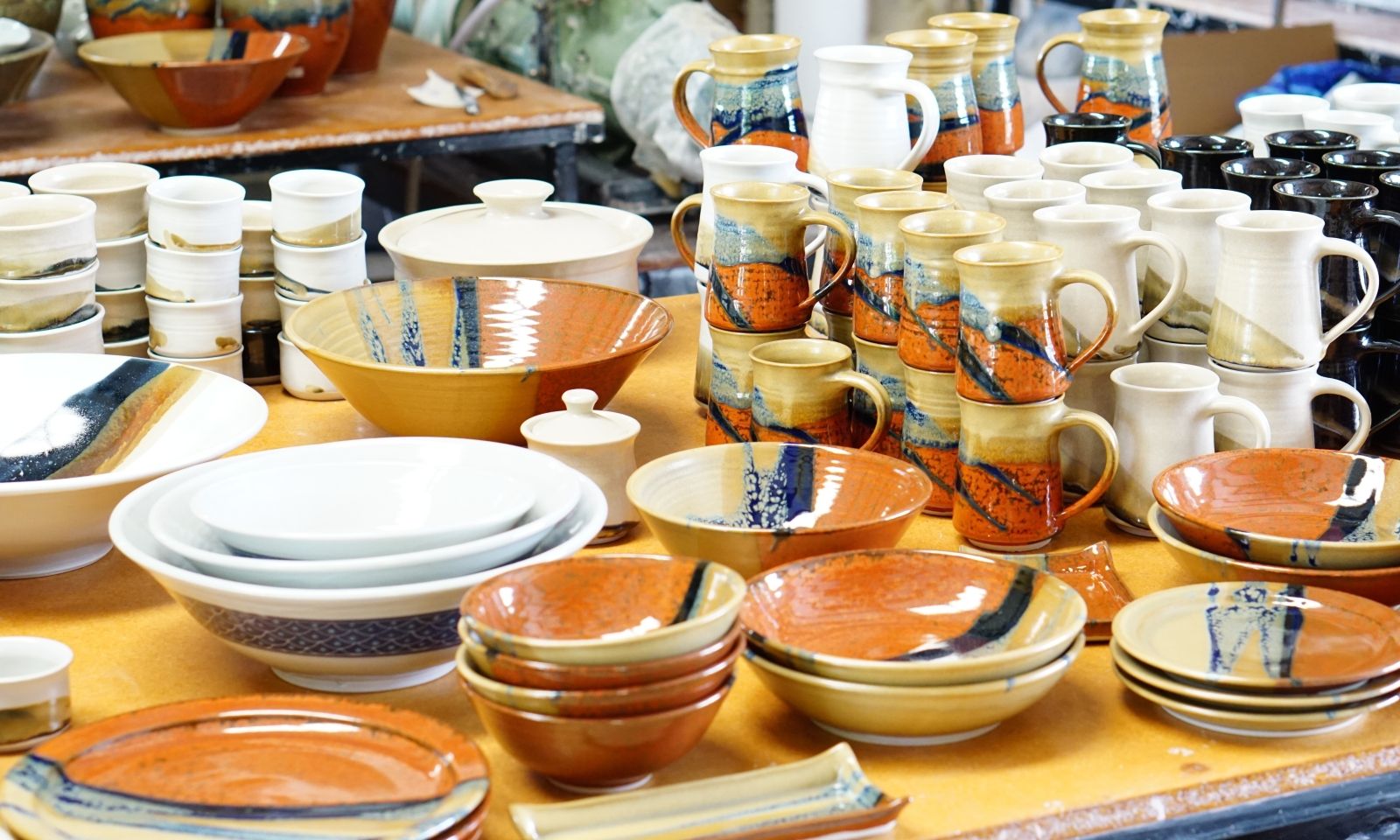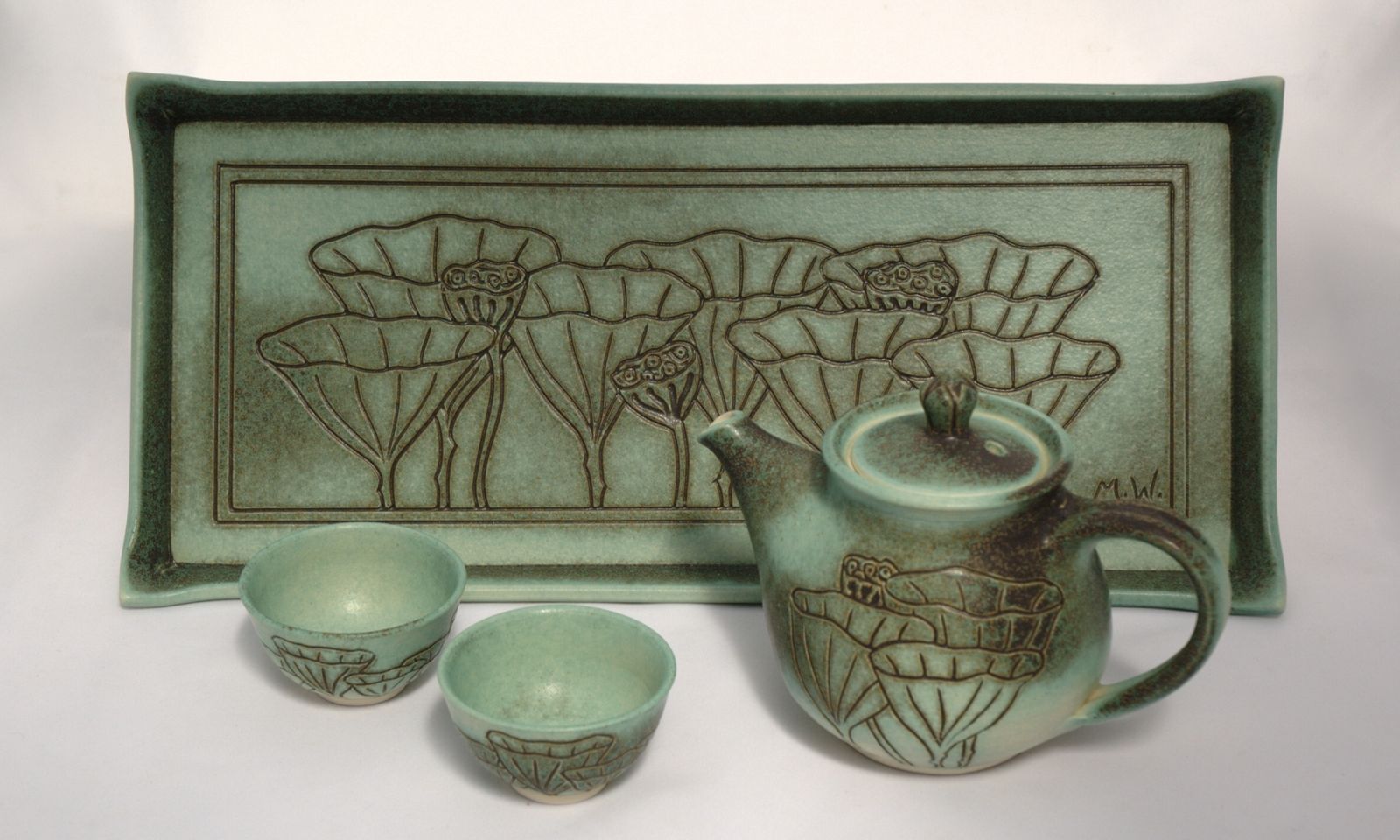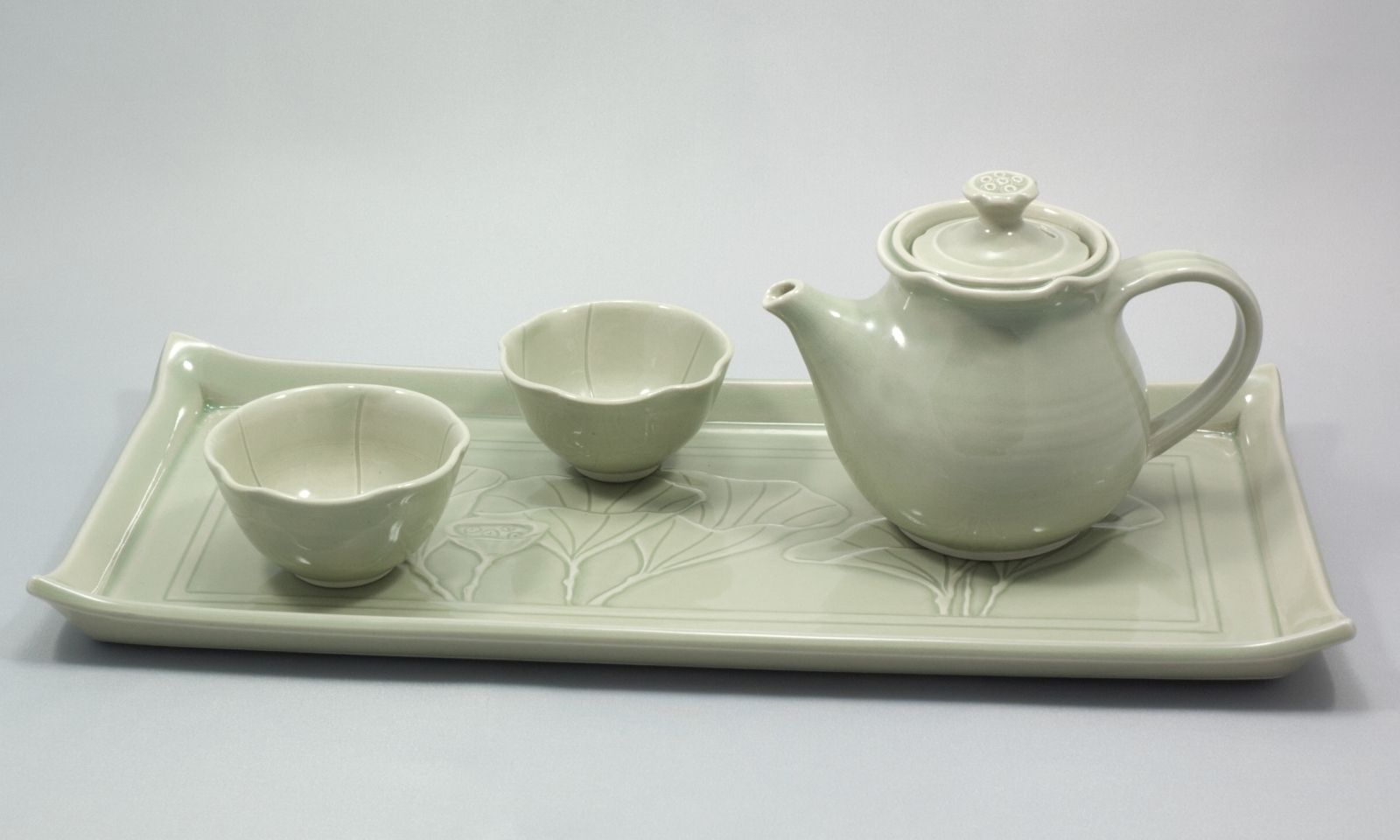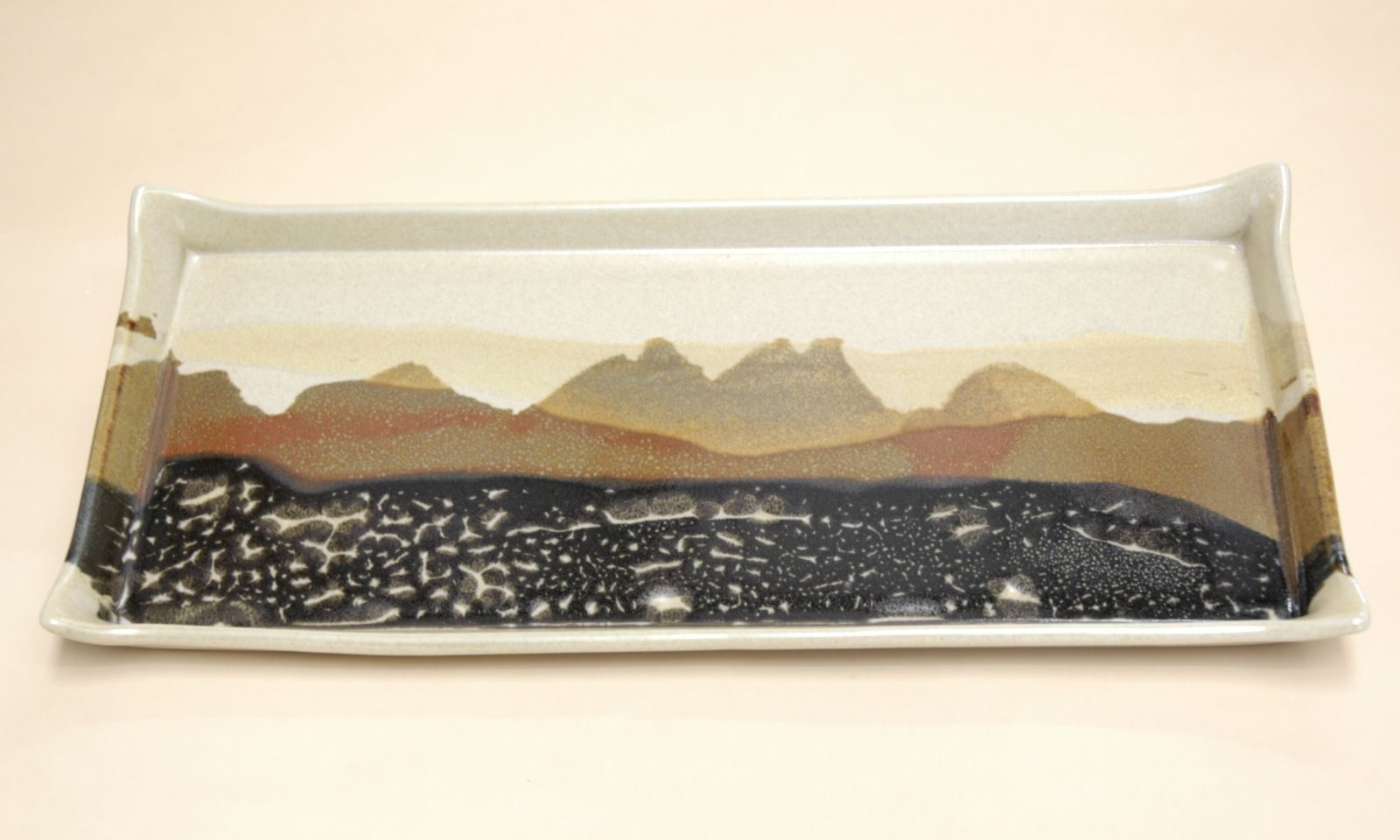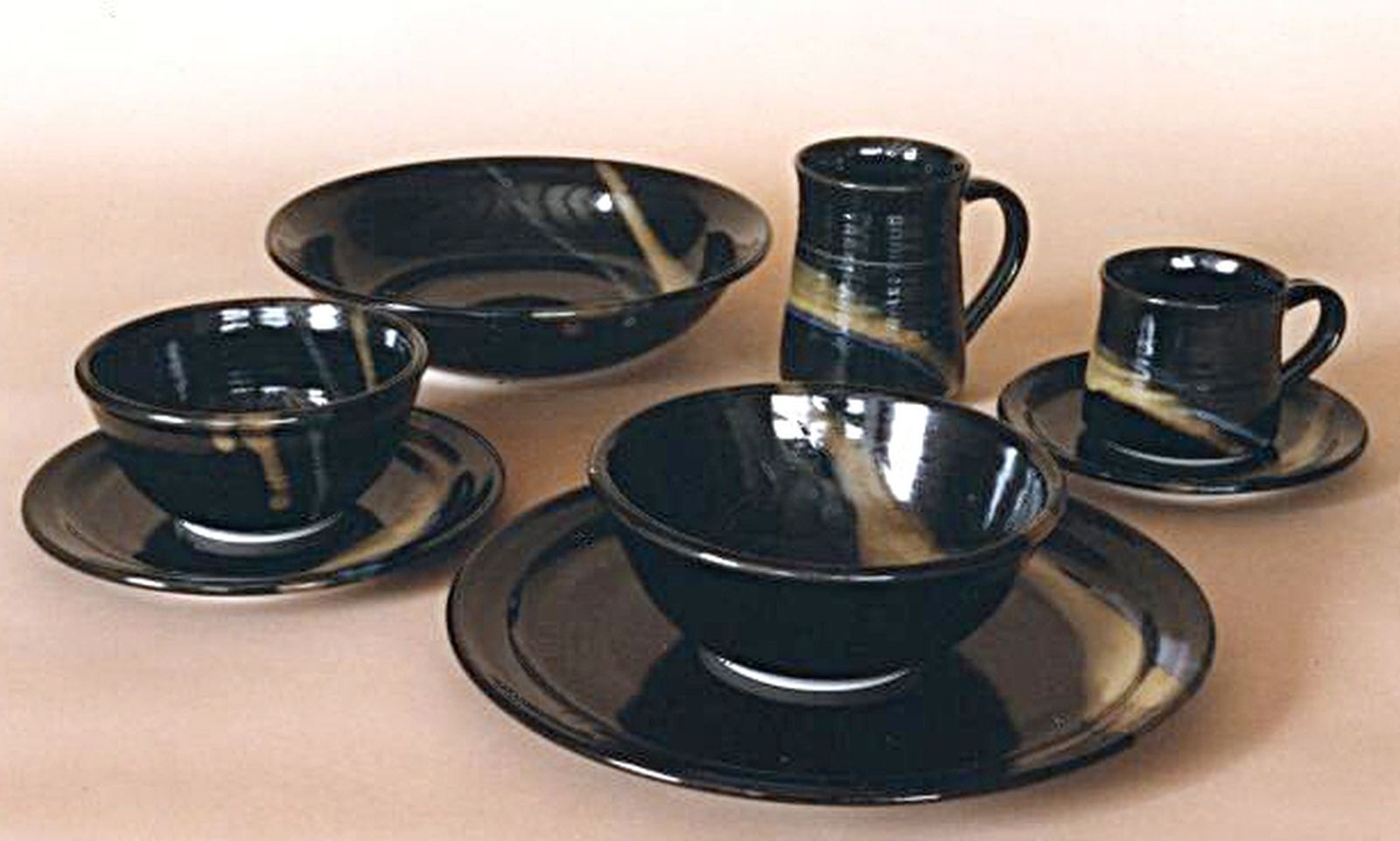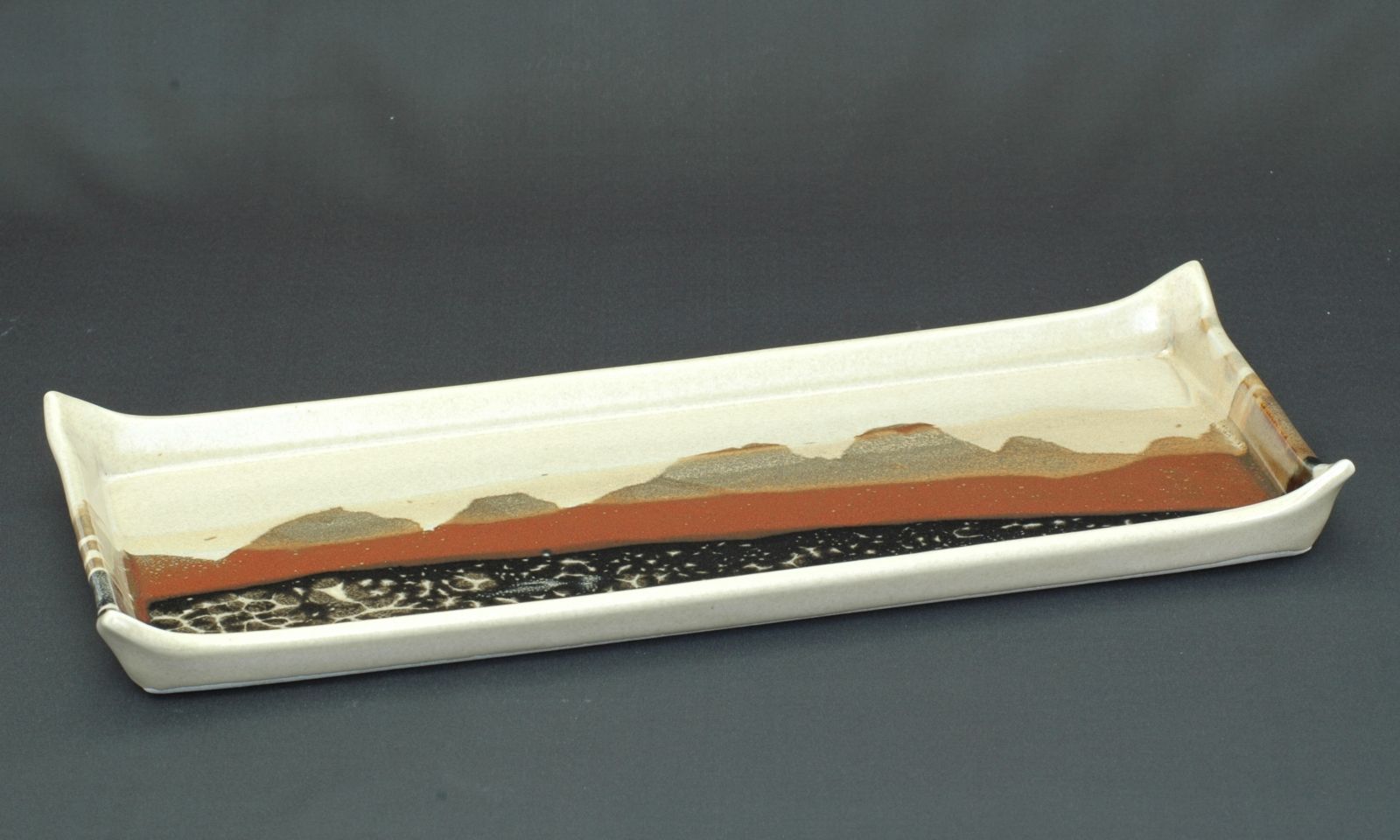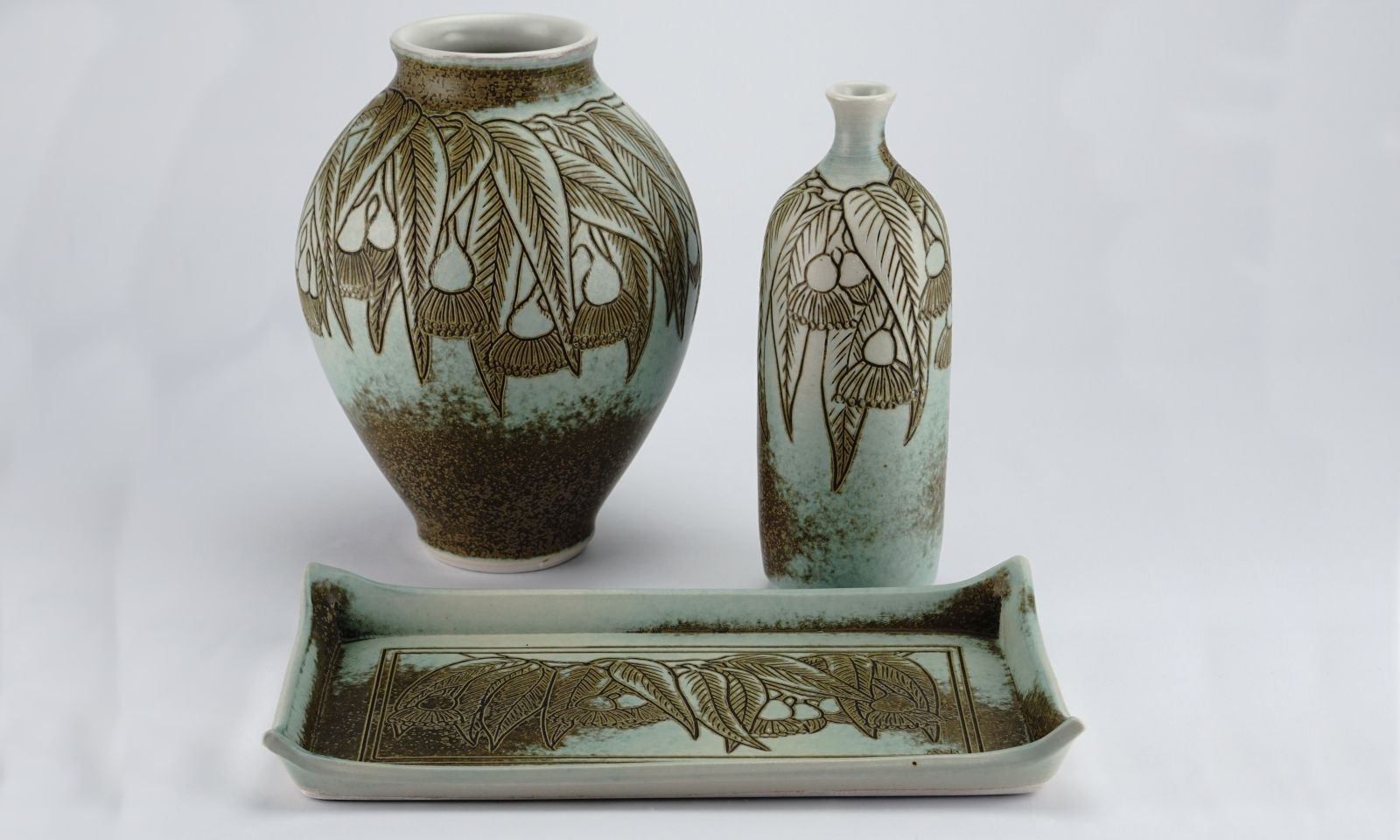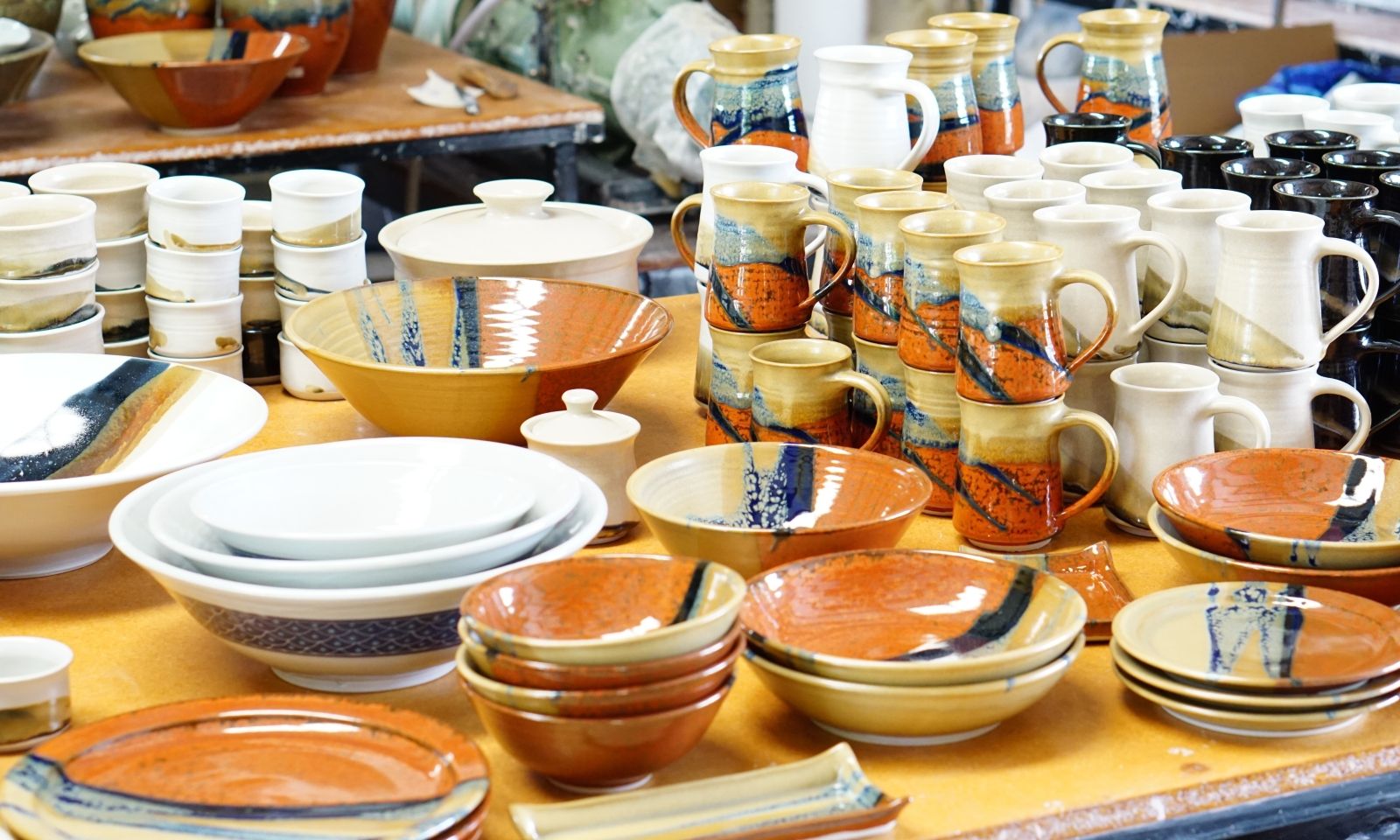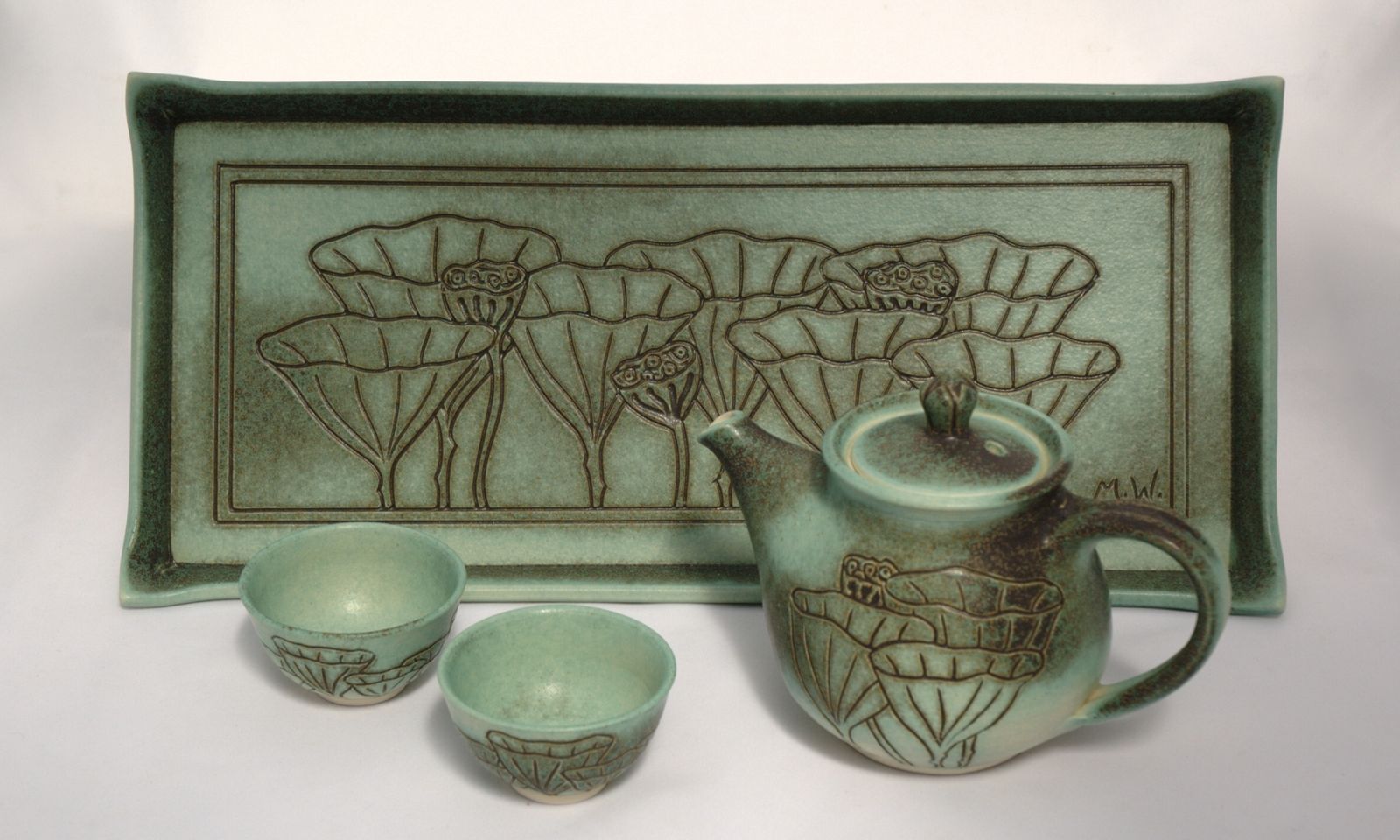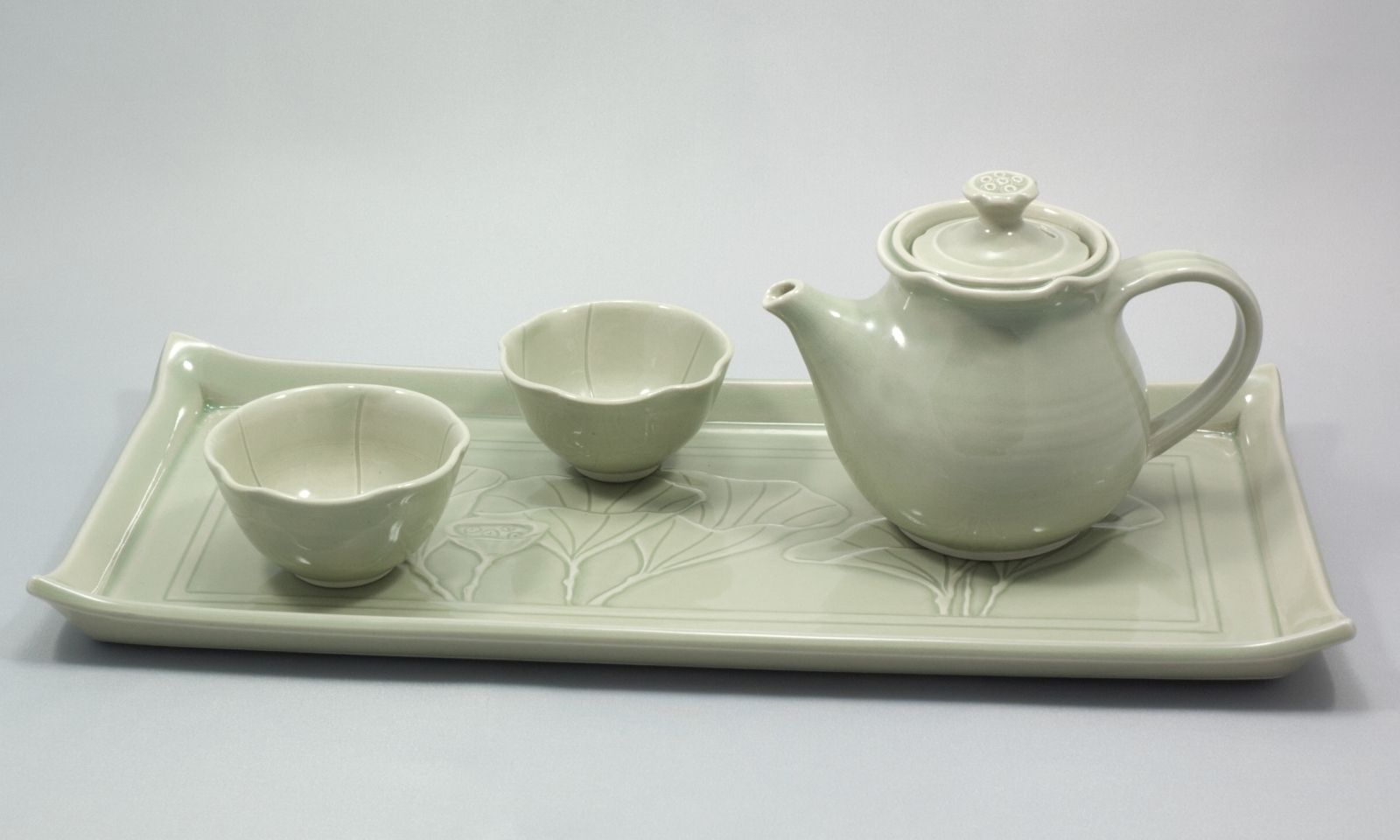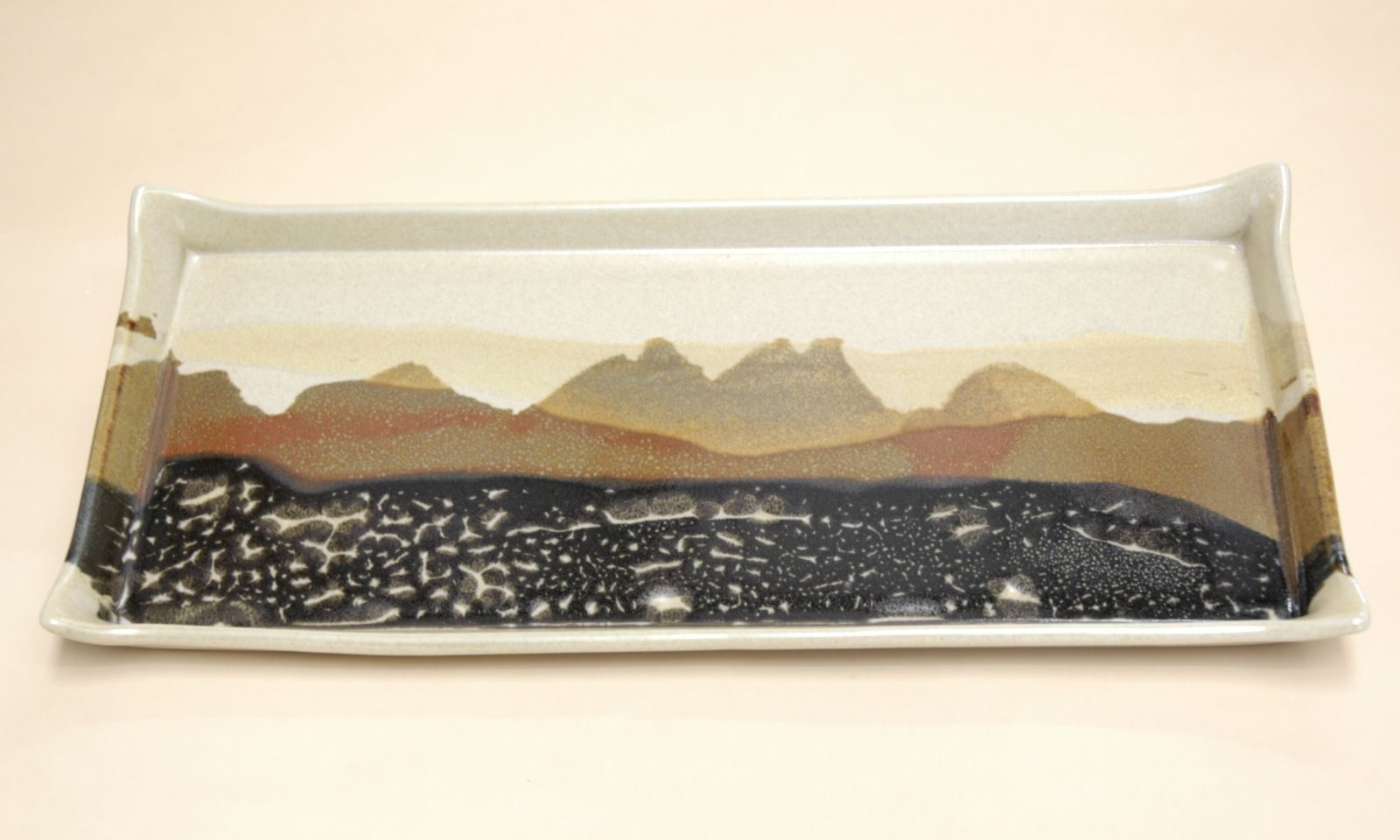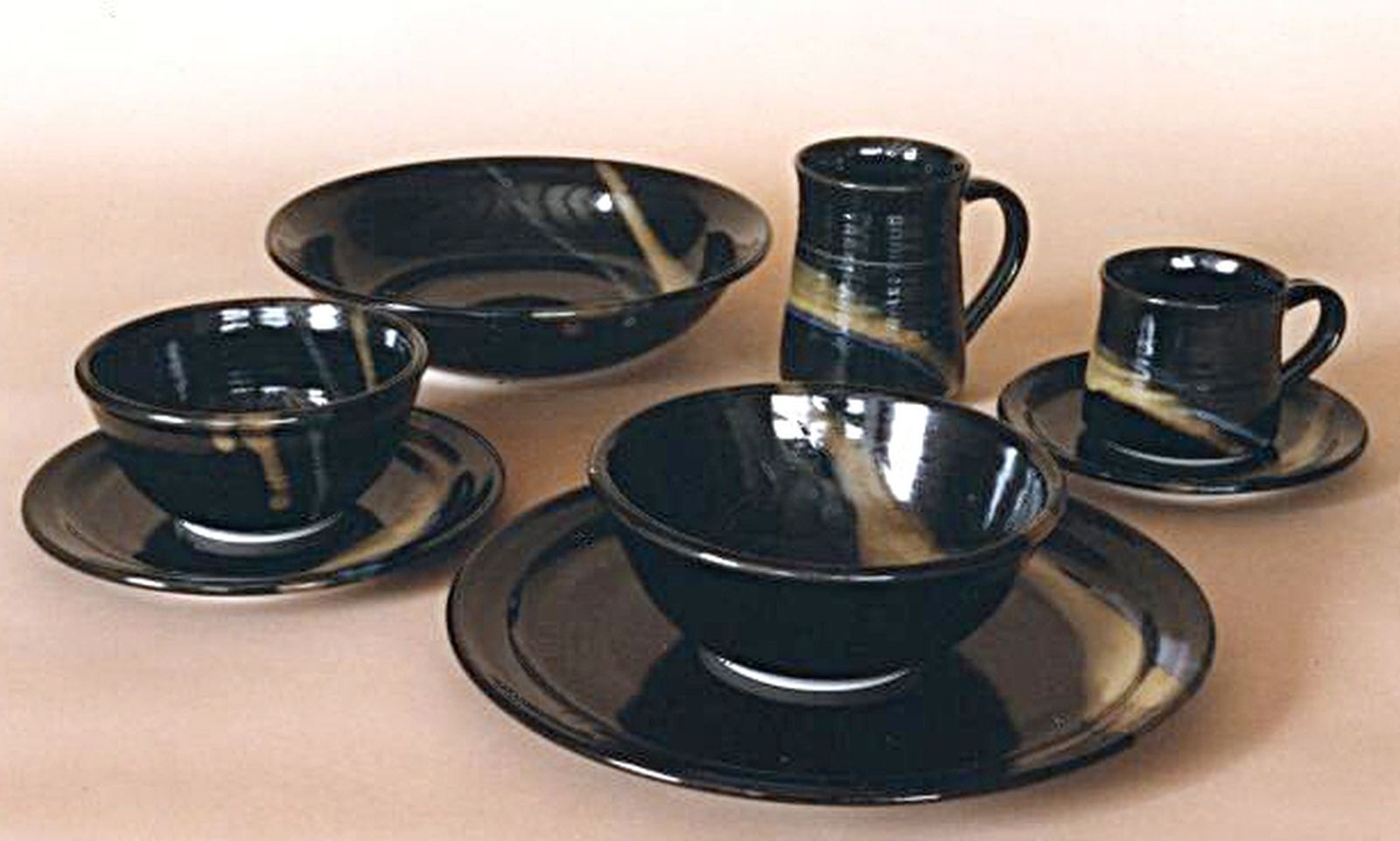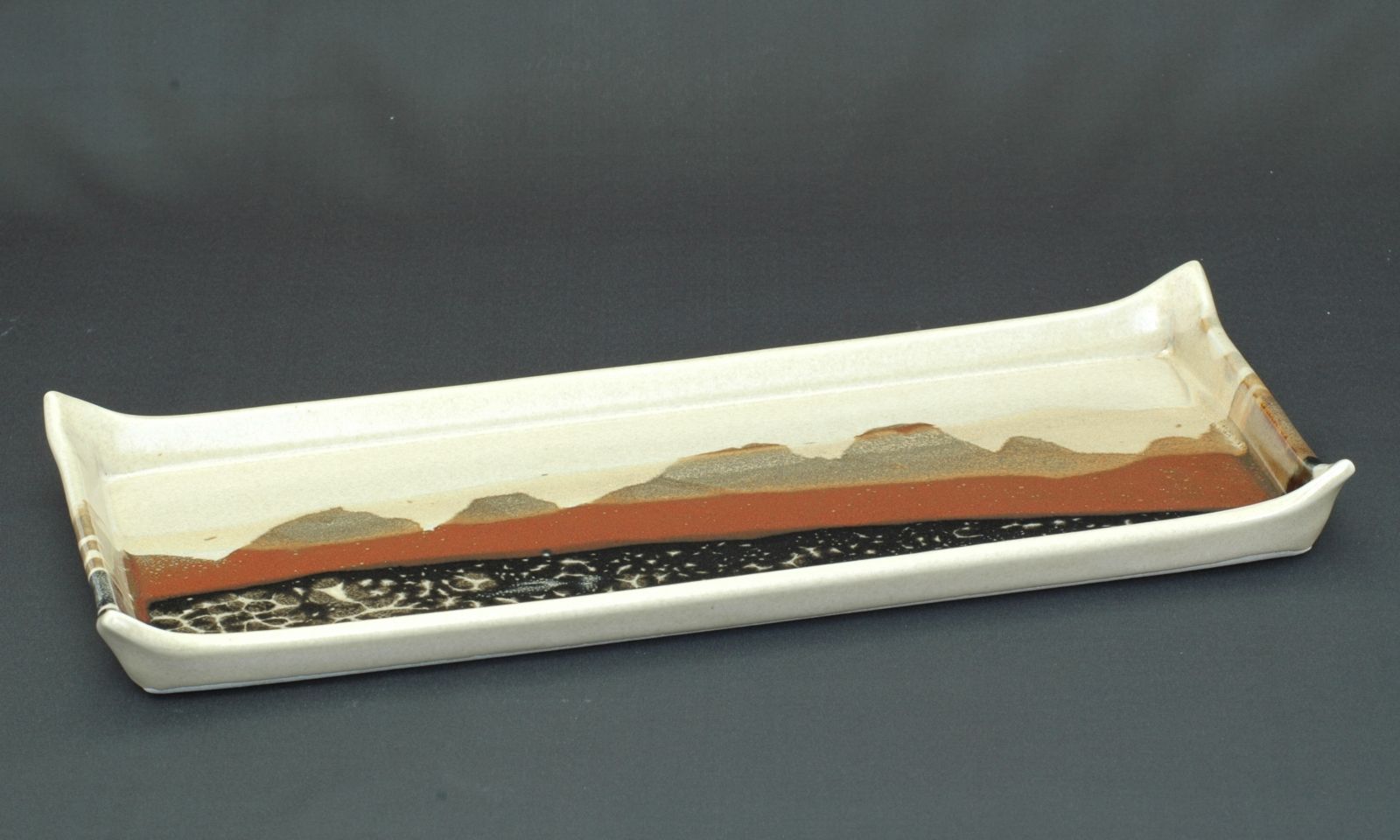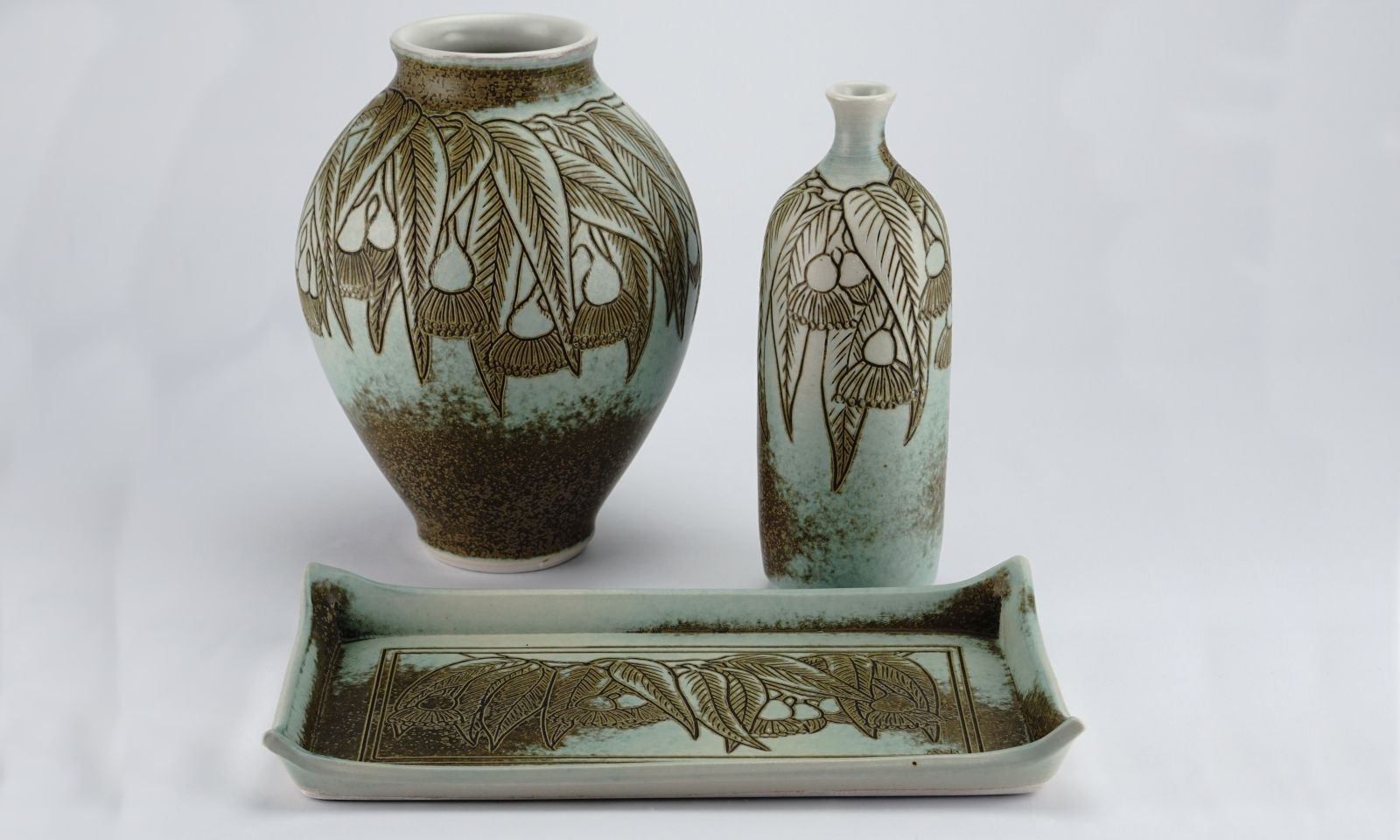 The bread and butter of the studio. It can range from a full dinner service to a small detailed bowl for nibbles to go with a grey nomad's evening drinks. 
Mary loves to cook and most of the pieces develop from her need to have a suitable dish for presenting or cooking her food.   The range includes casseroles, serving dishes, plates, bowls and pretty well anything you might want.
Tableware is an integral part of the dining experience and we like to think these pieces will become part of your home, being used often and valued for their good looks as well as their usefulness.
These pieces are fired in an outside pit.  They are packed in sawdust and a large fire is built over them.  After several hours the pit is covered and allowed to smoulder for several days.   The resulting colours come from the flames and smoke.   These pieces are decorative and not suitable for food. 
These are only produced in the cooler months due to restricted burning periods for the prevention of bush fires.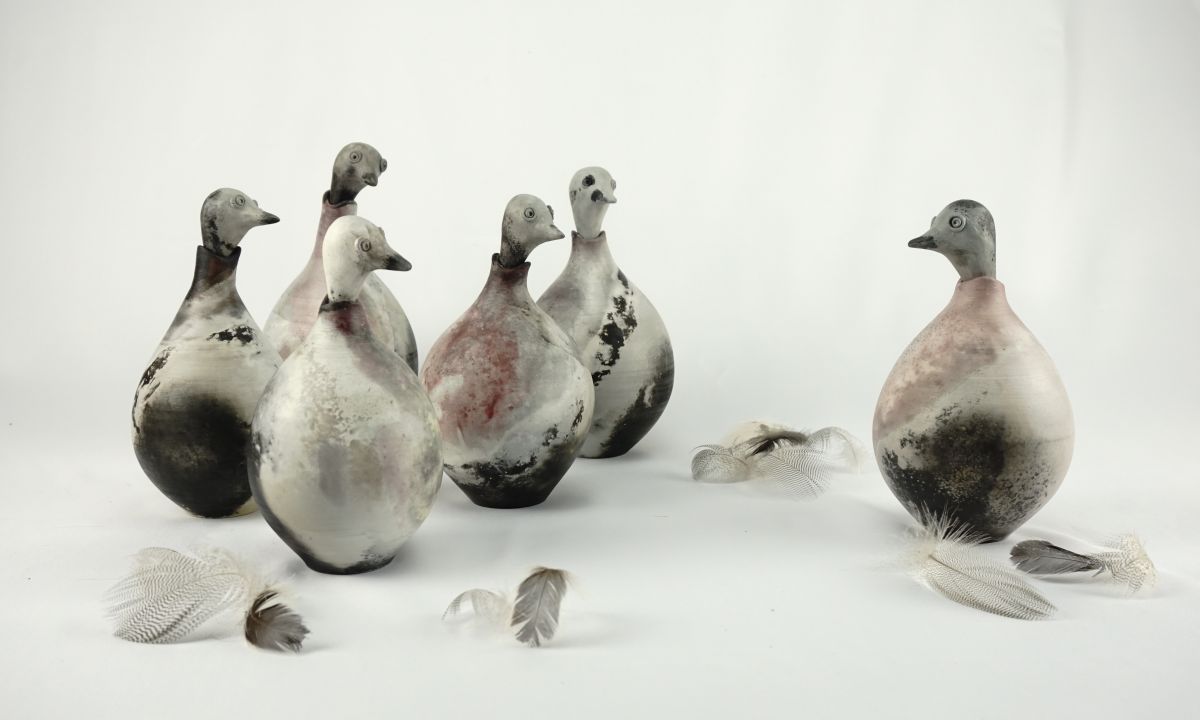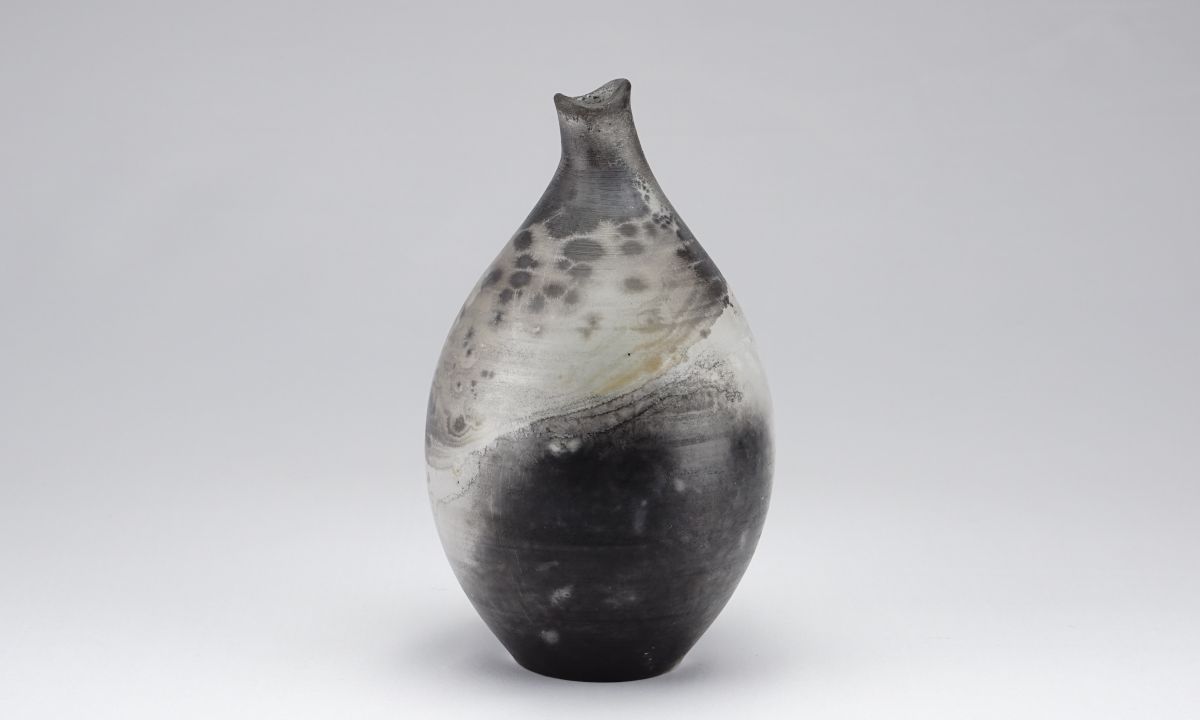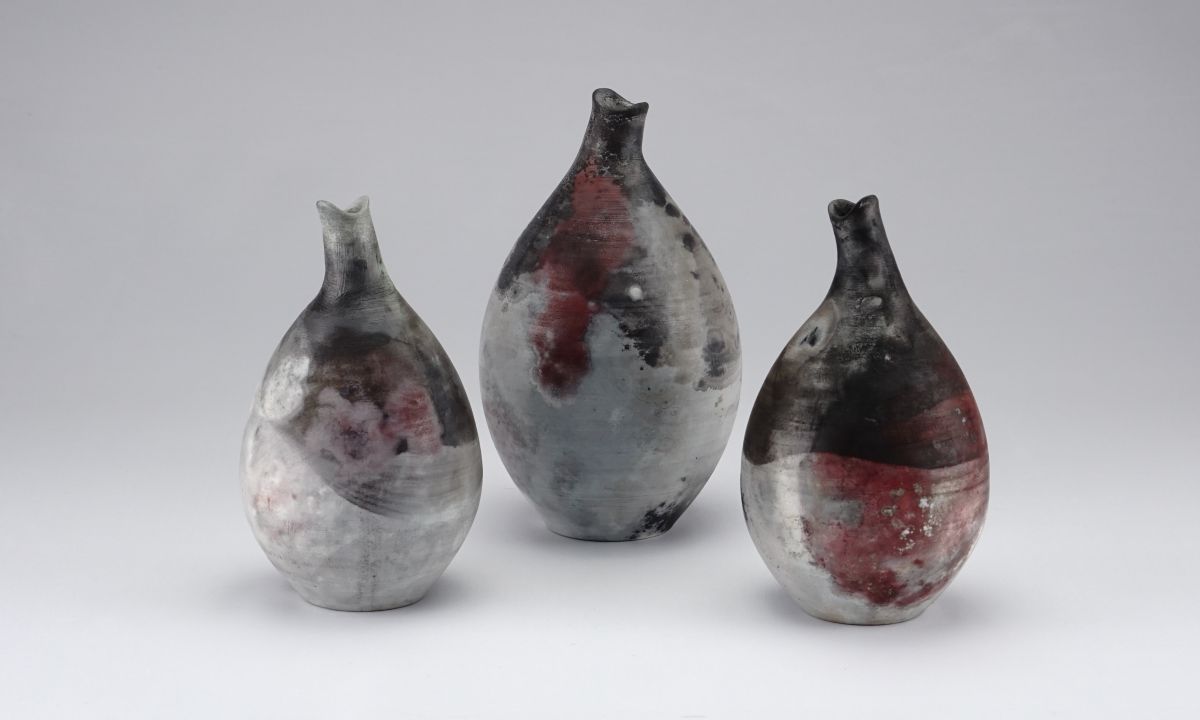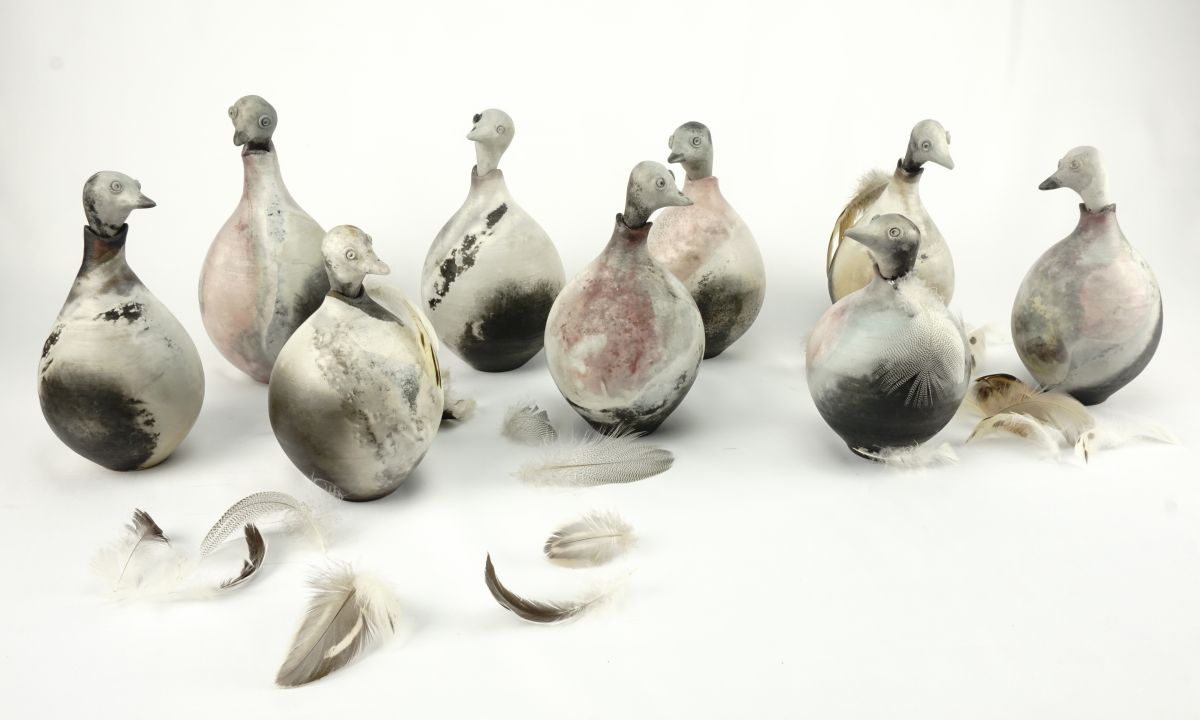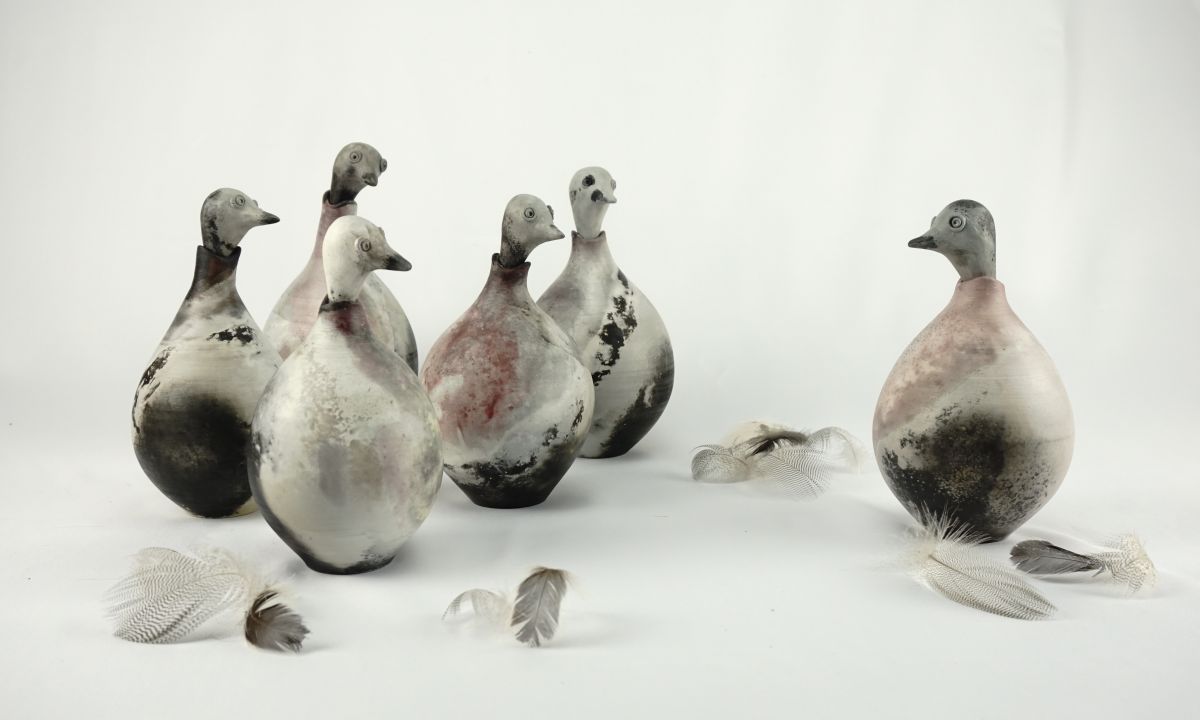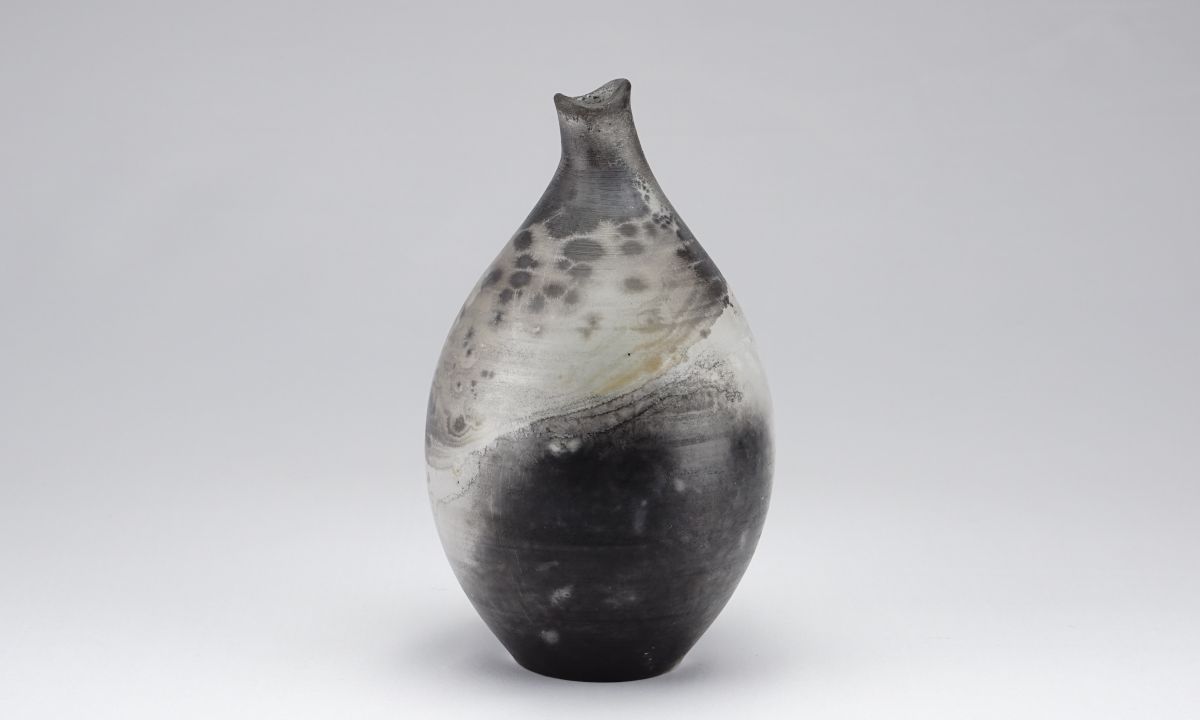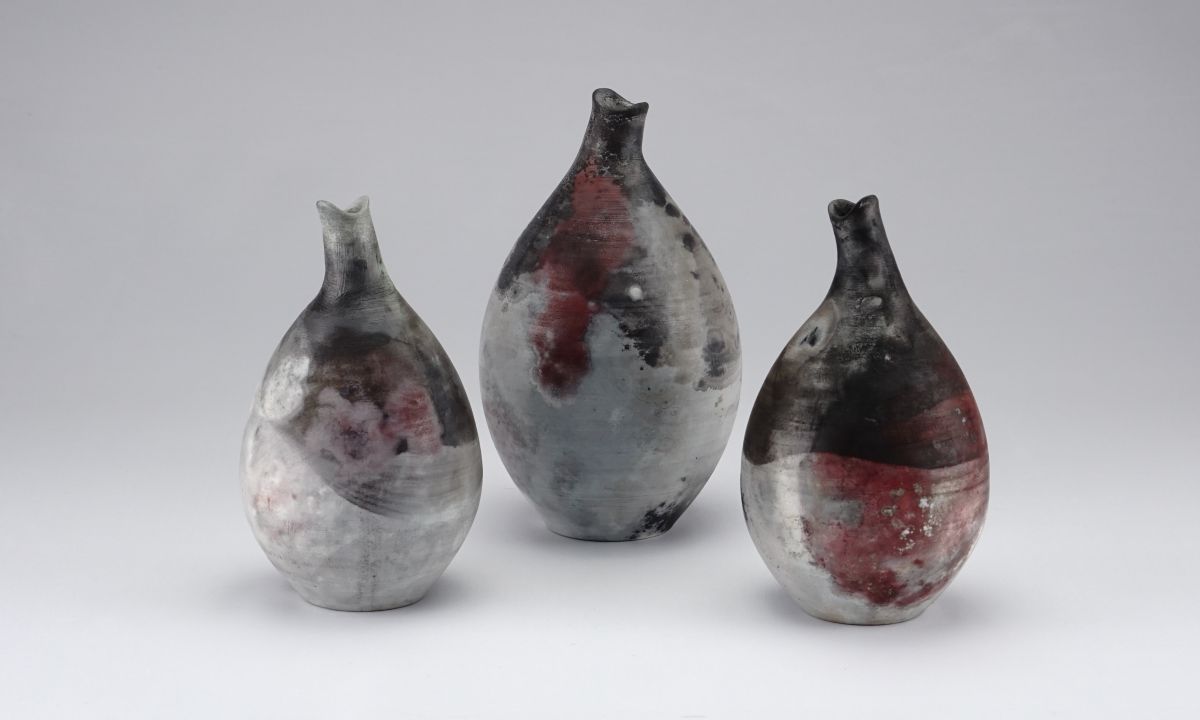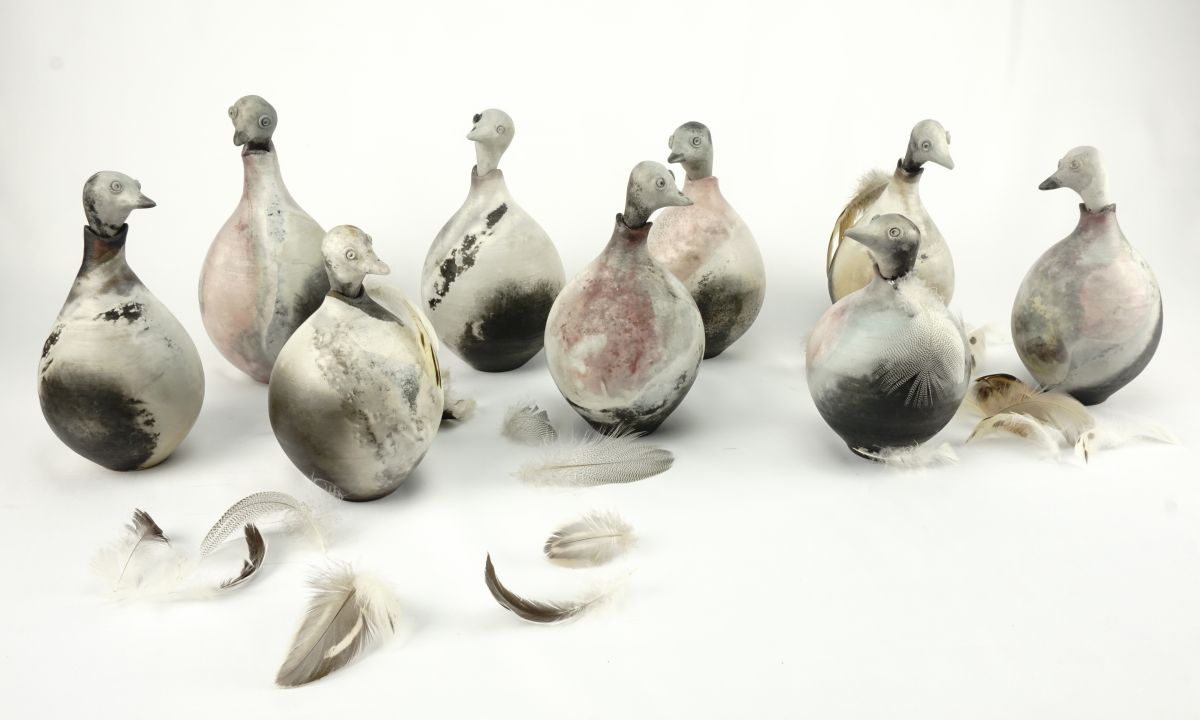 Some of our previous work
We are always working on new ideas. 
Over the years some have been left behind but some stay with us. Here is a selection of our earlier work.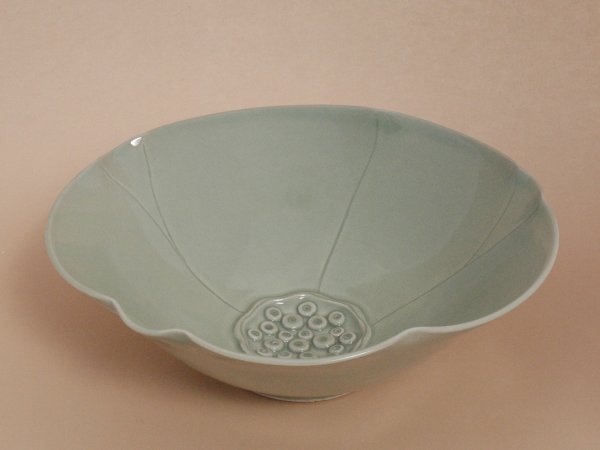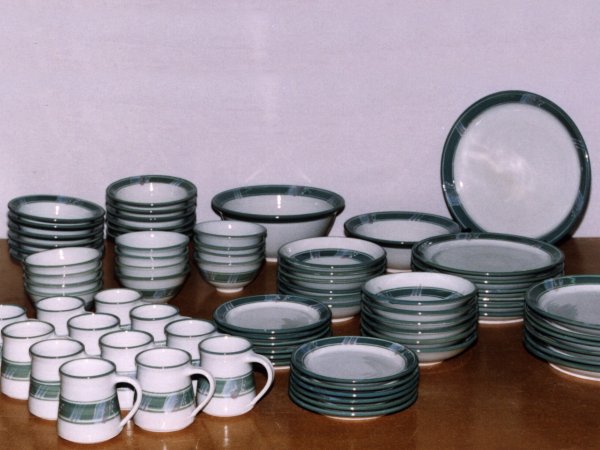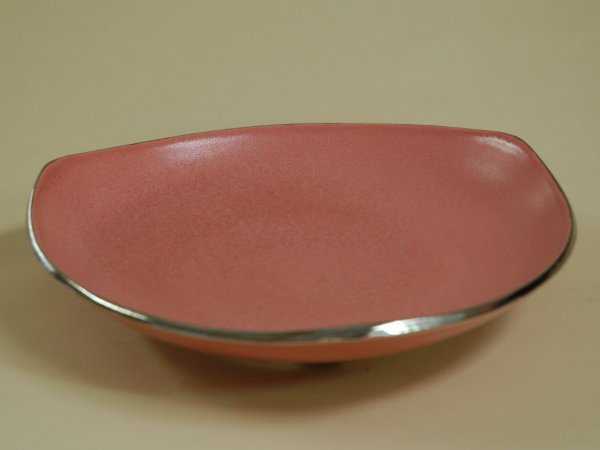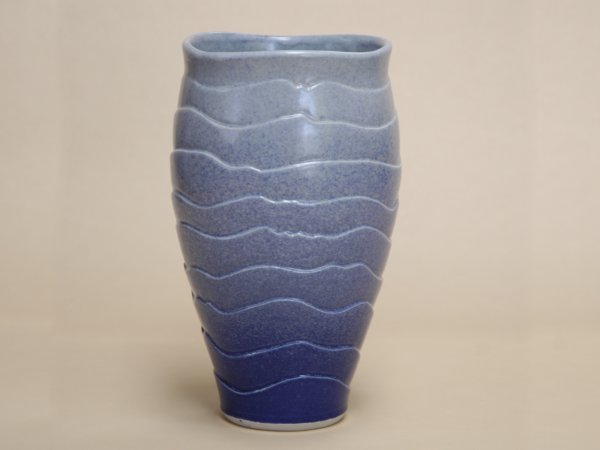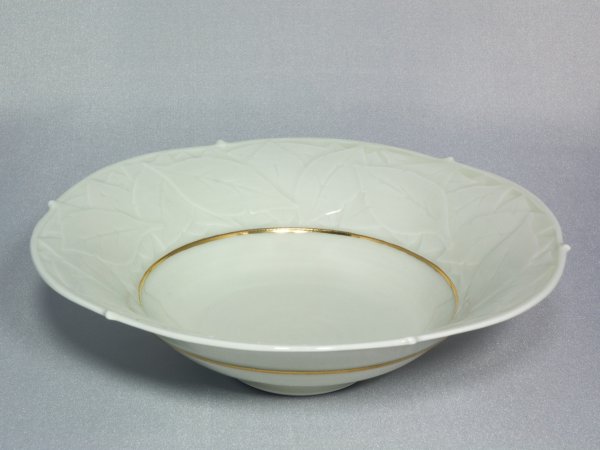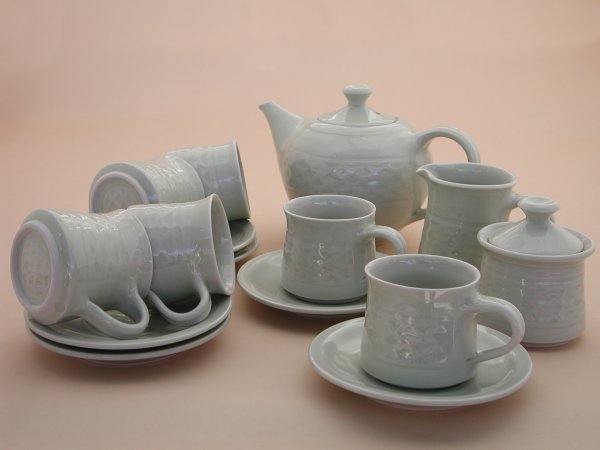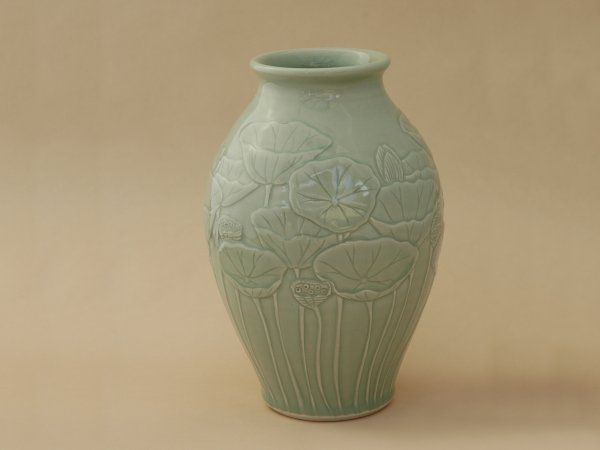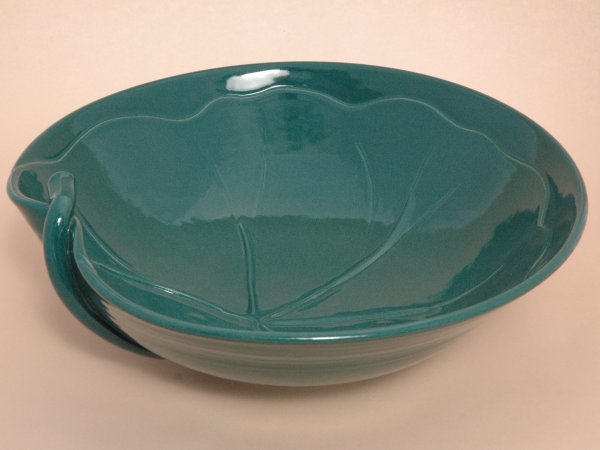 Opening Times
Our Normal Hours are, Friday to Monday 10:00 to 5:00
Other Times by Appointment